Communication for Poland Business Run
Social media communication targeting participants in a nationwide running event.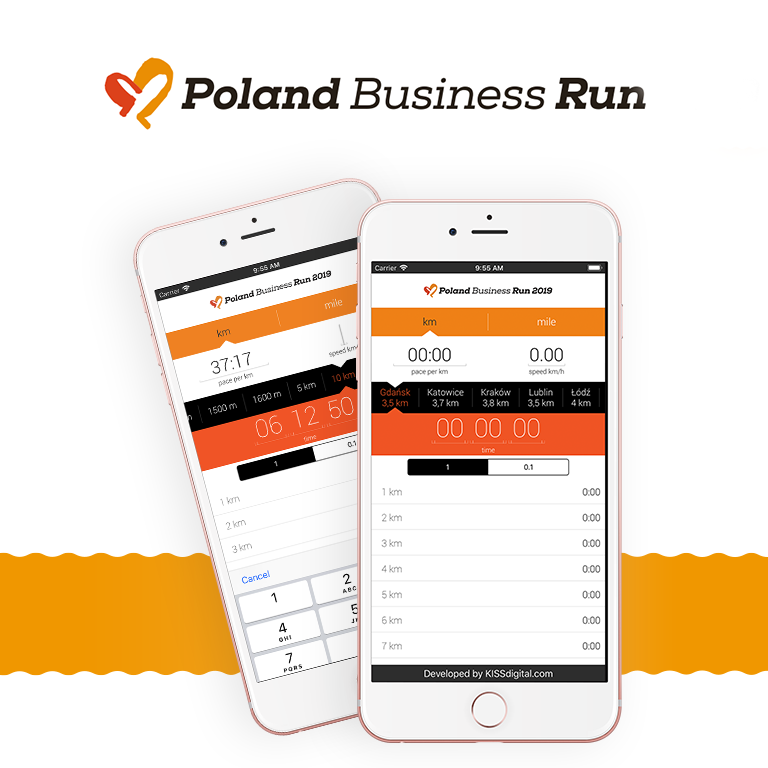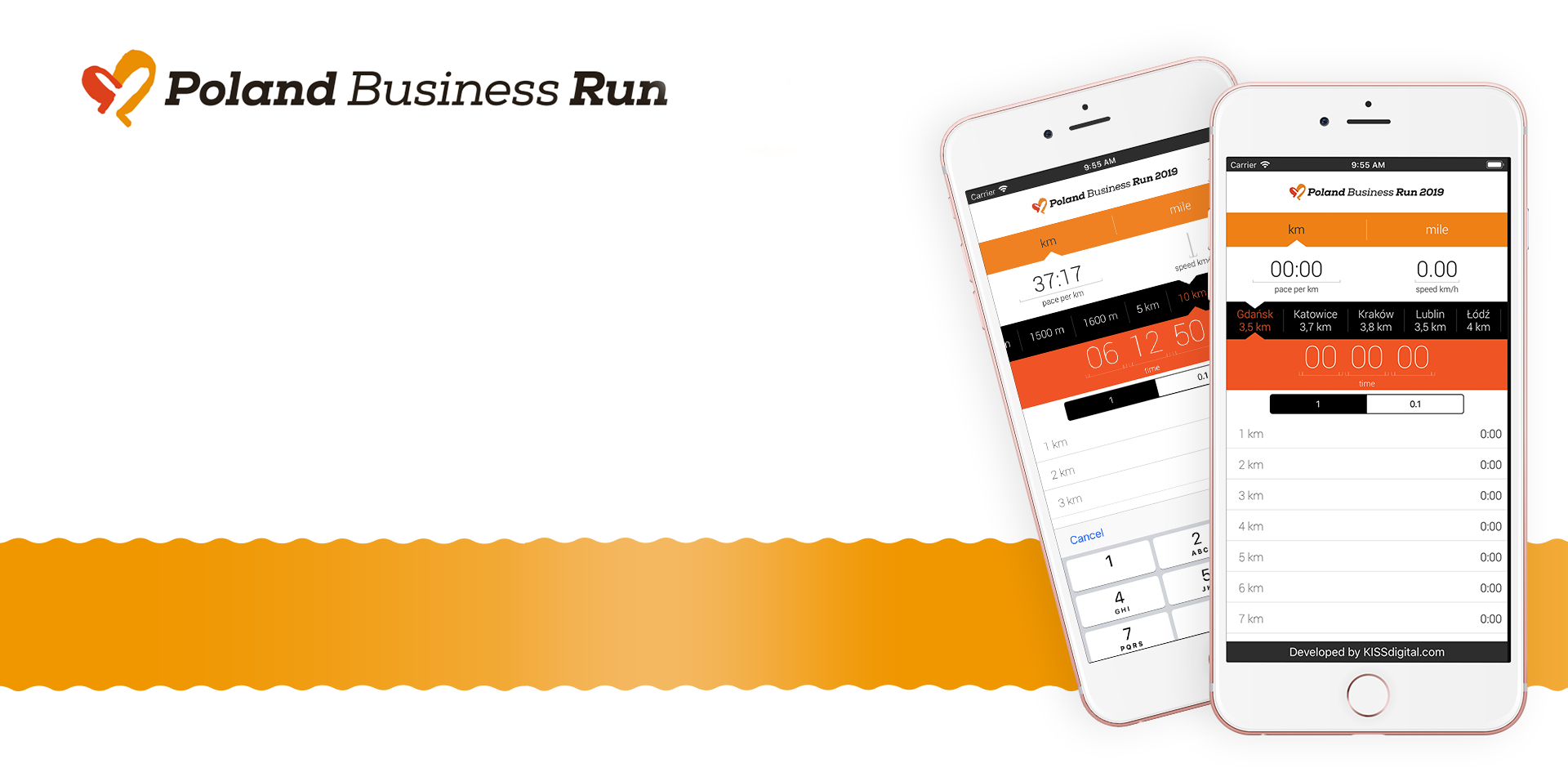 CLIENT
Poland Business Run
WHAT HAS BEEN DONE
Social media communication, newsletter, customization of our running app
DATE
2017, 2018, 2019
About the project
Participating in the largest charity business run that helps to fulfill the dreams of amputees was an obvious goal for us. Our team showed up on the relay route to help while showing support for an active lifestyle and integrating with the local community.
We wanted to contribute to this initiative on a broader scale, which is why we decided to co-organize the run in Krakow and provide social media communication for the Krakow Business Run event.
We supported the event for several months, from the publication of the first organizational information and the start of accepting applications, to the run itself.
In addition to graphics for selected posts, we also designed a newsletter for the participants.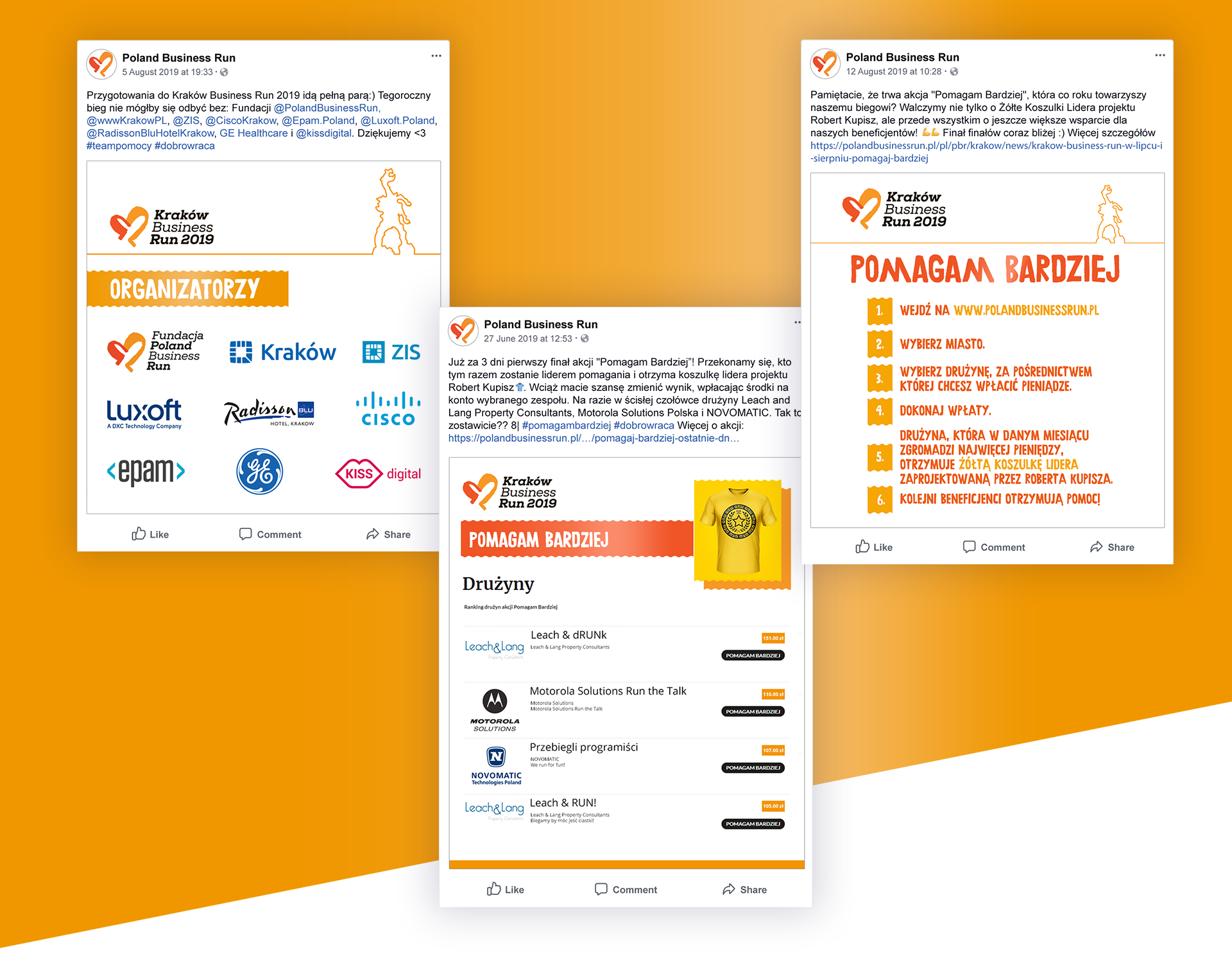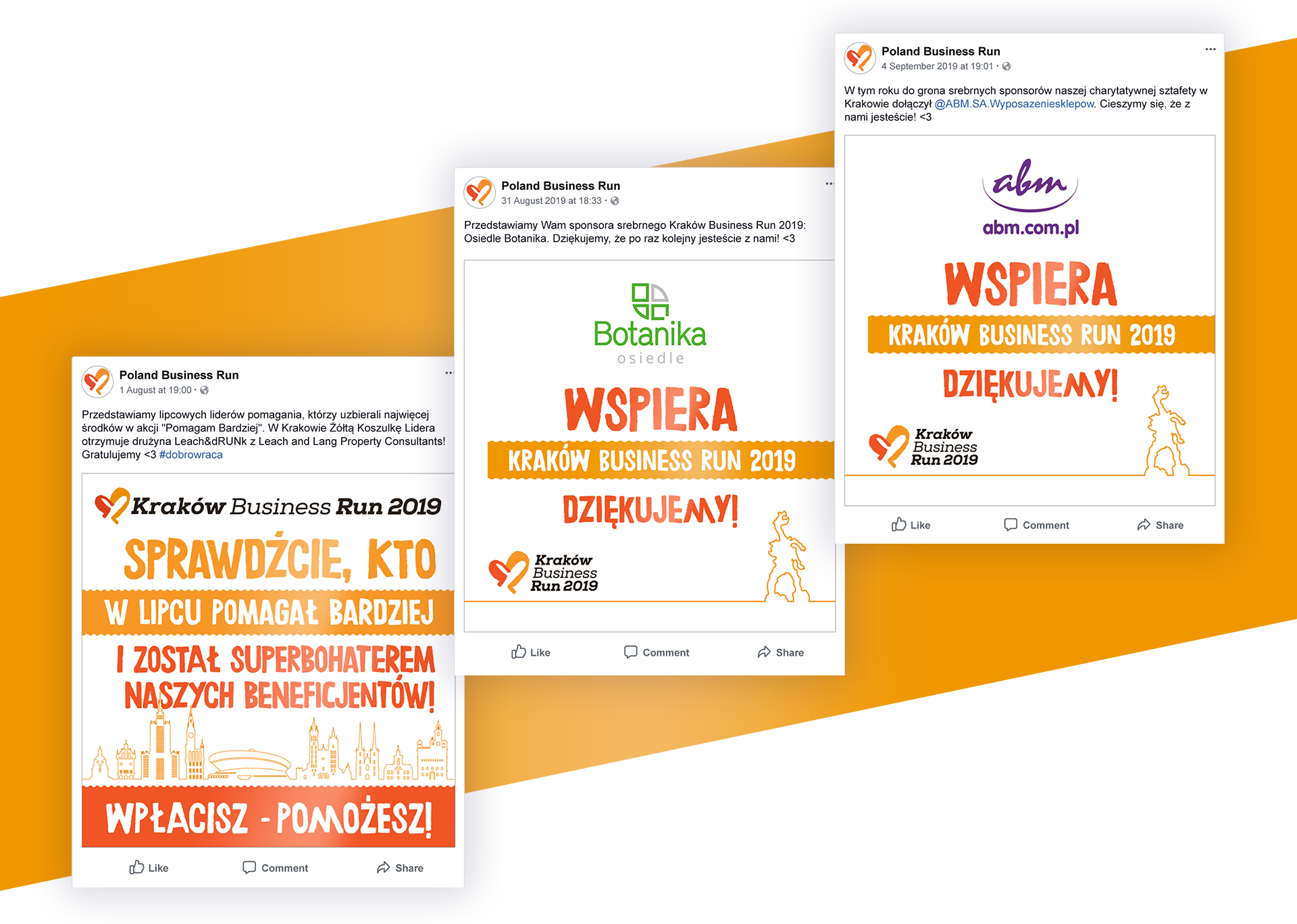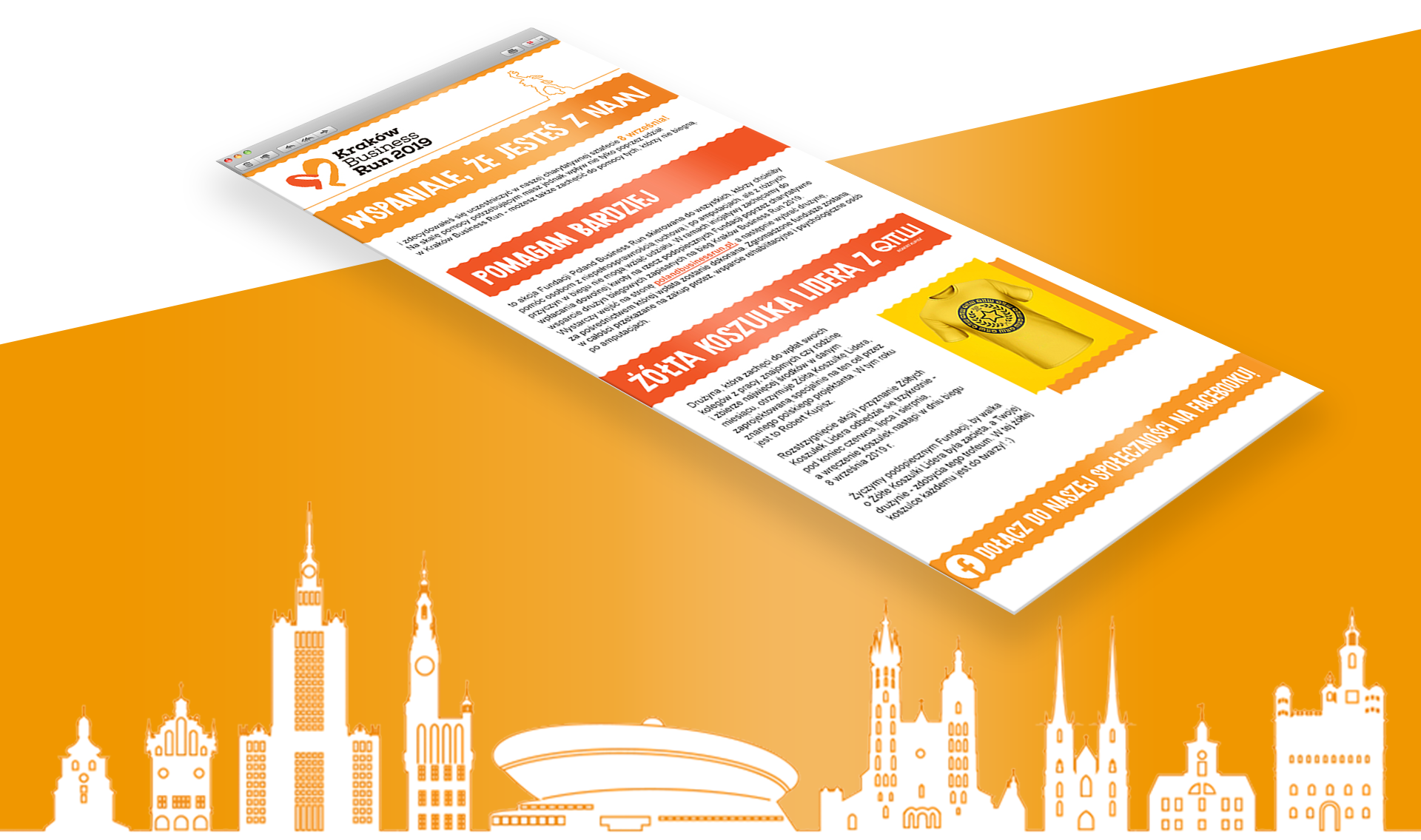 For the purposes of the event, we also modified our original application – the Pace running calculator. We have added predefined distances for the Poland Business Run in individual cities. This allowed the participants to determine, during their trainings, what their pace should be to achieve the planned result over a specific distance. The graphic design of Pace has also changed temporarily, we made reference to the relay branding, thus promoting the action additionally.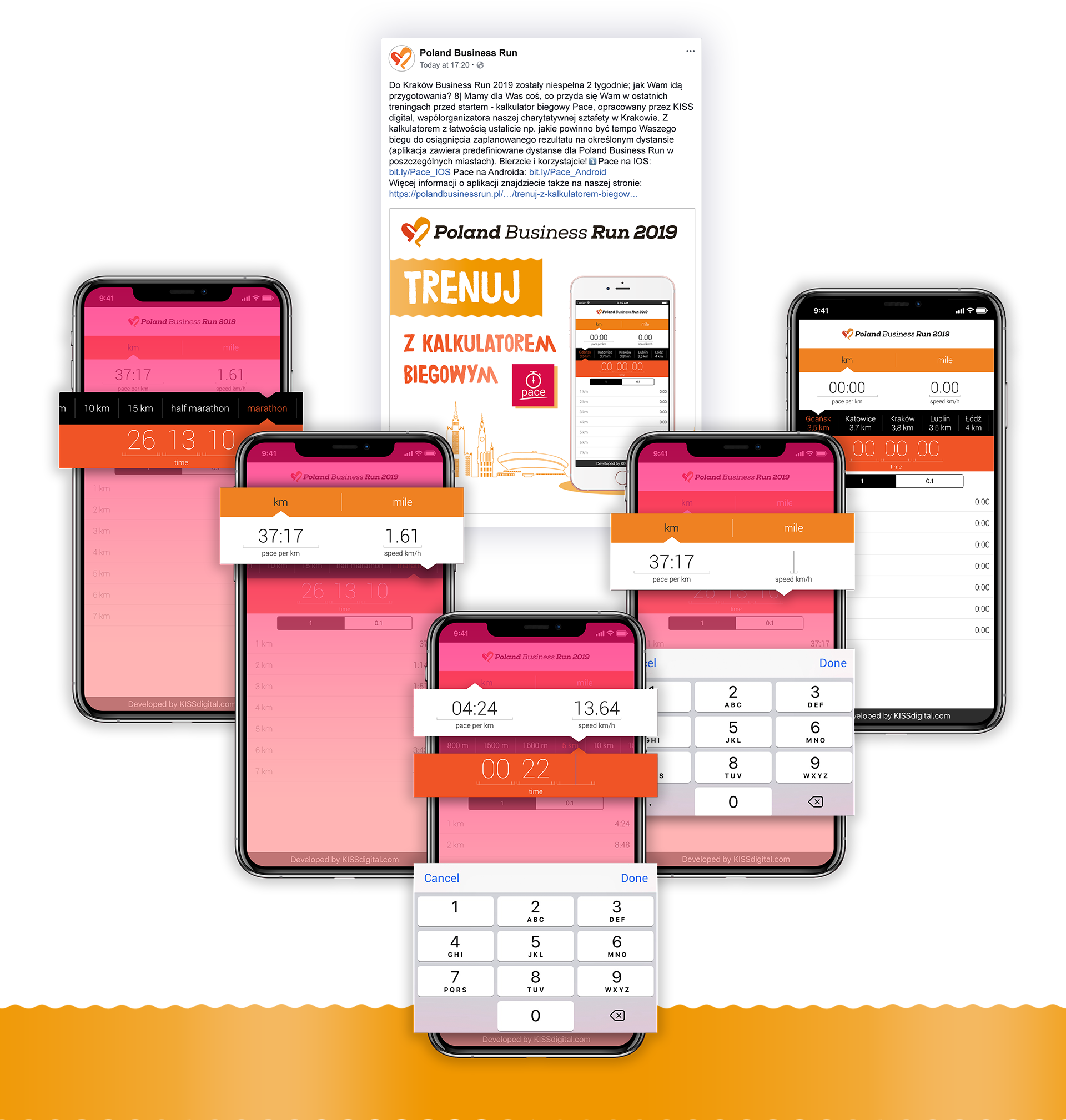 meet the team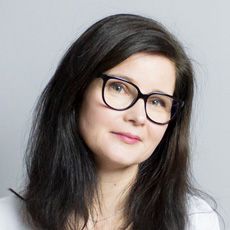 Agnieszka Małeska
Key Account Manager
Aga is a master at leading and overseeing the execution of marketing communications projects. She makes sure that the client receives what they need from the agency within the agreed (usually short) deadline and with the expected (of course high) quality of service. She has experience of working both on the client's side and the agency side, so she knows what it's like on both sides of the fence. Aga believes, however, that the best results come from cooperation without barriers and this is the model of relationship with clients she always opts for. 
Aga prides herself on the trust and confidence of the clients earned by skillfully and effectively managing projects for companies in the financial, IT, consumer electronics and appliances, FMCG, construction and engineering industries.
In her spare time, she reads books, listens to music and hikes – whenever possible, accompanied by her labrador Fiodor and Finek, the Finnish Hound.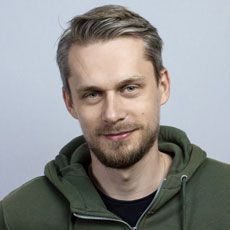 Karol Bilski
Senior Graphic Designer
An expert in User Experience. He will design even the most complex system in such a way that you will never get lost in it, and it will look really nice at the same time. Programming is Karol's hobby as a way to make his life easier. He likes playing Carcassonne board game, but he doesn't like counting points, so he created his own mobile application for that. Always calm and composed.