meet our humans
We are a group of marketing enthusiasts with passion for technology. We form an agency team that understands that we are all human, not leads. We focus on commitment and creating close, cordial relationships with our clients. Innovation and human touch – this is how we roll.
why us
look - it's us!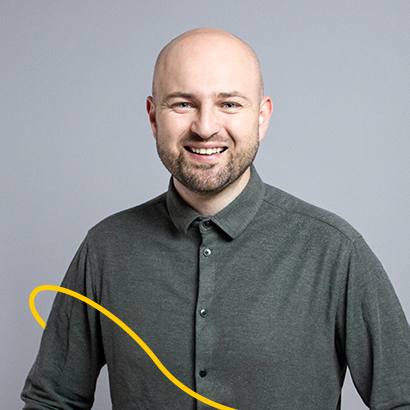 Mateusz Zguda
CEO
Human co-founder. Responsible for the development strategy of human as well as cooperation with clients and partners. A fan of usability, clever marketing mechanisms and simple yet sophisticated solutions. For example, such as saying straight out what you think. He gained experience carrying out projects in the field of communication and technology. Mateusz spends his free time kayaking, constructing furniture or wandering around the world. He is always learning something new, carefully observes the world where technology meets man and tries to draw conclusions.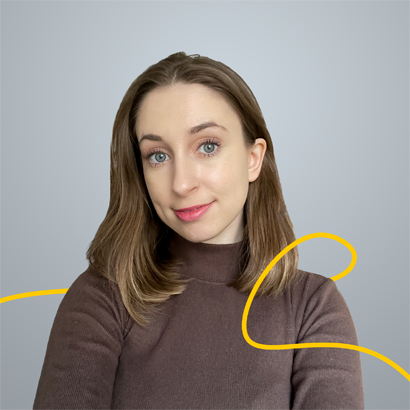 Anna Jasion
Head of Content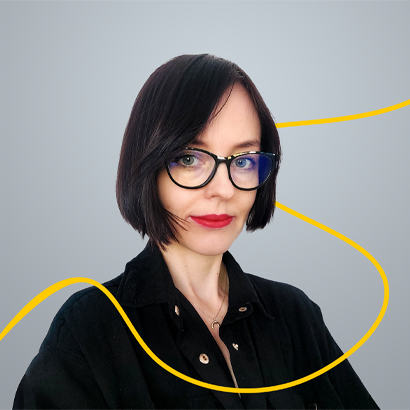 Joanna Szumowska
Head of Strategy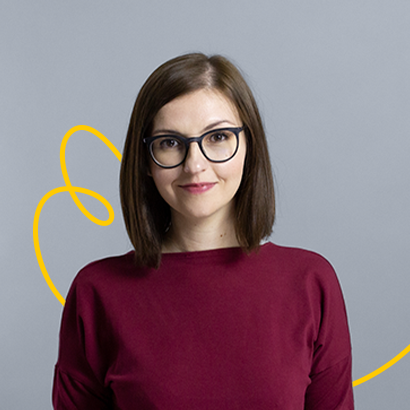 Joanna Grodkowska
Client Service Director
At Human, I take care of the client service team and I'm responsible for assigning projects which I also enjoy working on. I see clients' success as my own and I value long-term relationships. 
Most often I coordinate long-term projects and take care of tender issues. I supervise the work of creative teams which I love to work with.
I carry out projects in the field of direct marketing, performance, 360 campaigns, video, employer branding. 
At Human, I take care of projects for such brands as Delikatesy Centrum, PayPo, Avon, Payback, Scanmed or Oknoplast. I was also responsible for the direct communication for Showmax.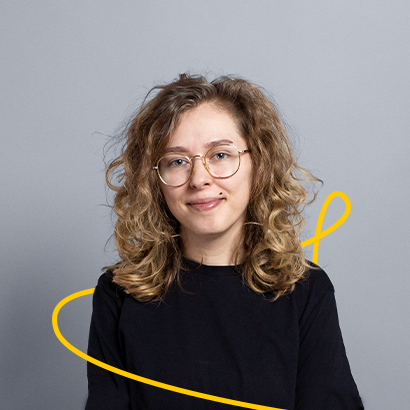 Martyna Huber
Head of Design
She is a multi-talented artist and a renaissance woman. Martyna designs graphics, UX and anything else you ask her to, but mobile applications give her the most satisfaction. In her free time, she pursues her musical interests by playing ukulele, singing and writing lyrics. She doesn't do anything by halves, she is 100% committed to everything she takes on and always stays creative. Are you wondering how is it possible? Simply put, Martyna is a natural-born taskmaster, her Asana is getting hot with closing the tasks. She likes everything black: glasses, humor and clothes. If these dark elements are missing it means she's sad. Fortunately, this happens really rarely.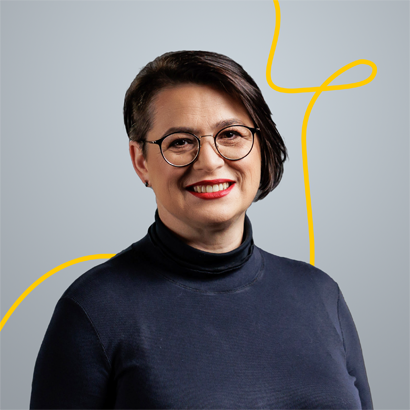 Anna Jaworek
Head of Marketing Automation
We are as diverse as the handwriting we use to write our name. This is our strength.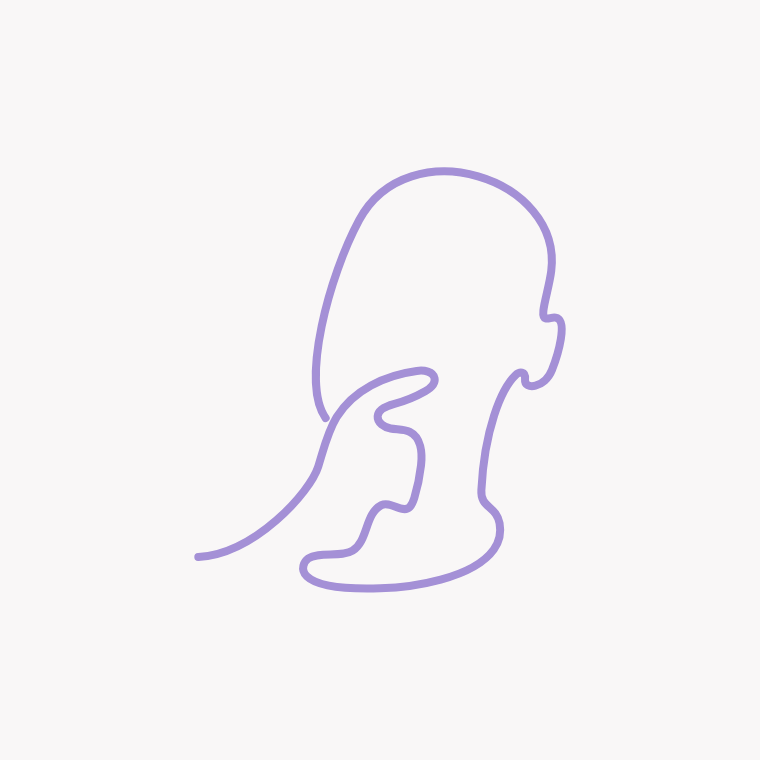 Luiza Pacyna
Marketing Automation Specialist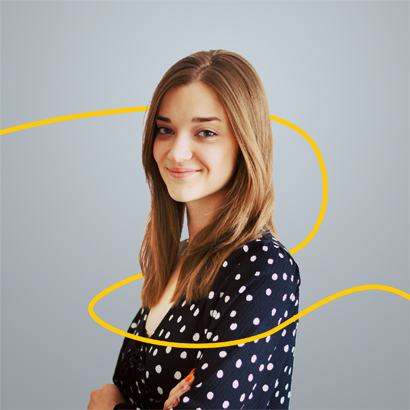 Izabela Wawrzonkiewicz
Junior CRM Specialist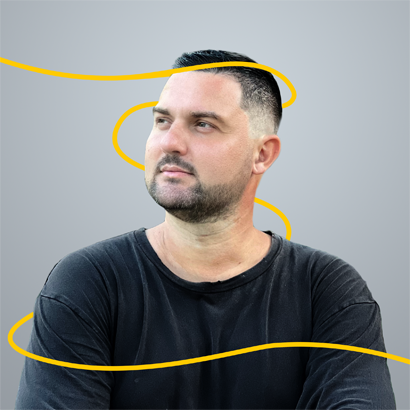 Platon Kavetskyi
Google Ads Specialist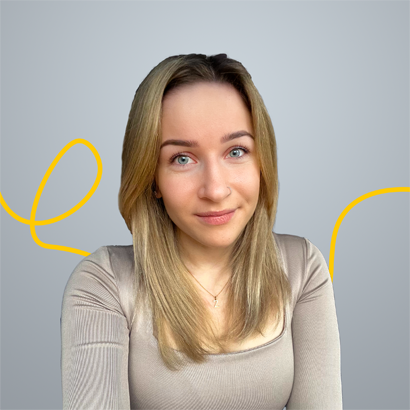 Zuzanna Marton
Social Media Specialist
The goal of each of us is simple – do a great job and become better and better in our profession.
see our projects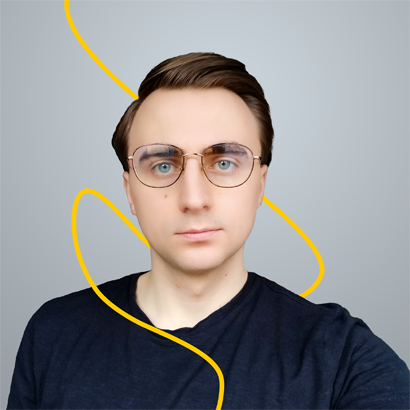 Arkadiusz Żebrowski
Researcher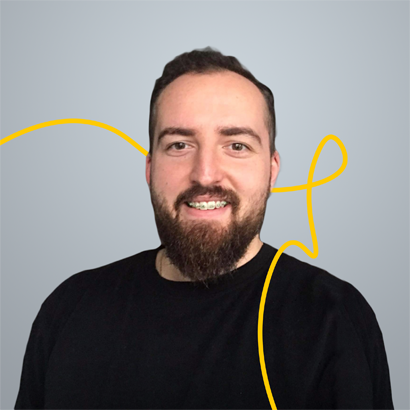 Patryk Zajkowski
Marketing Automation Specialist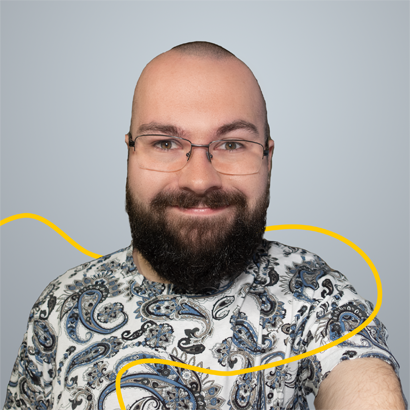 Marek Cieślak
SEO Specialist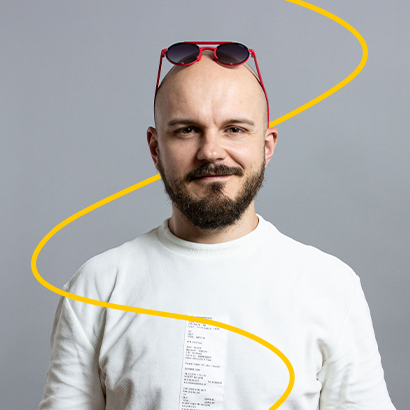 Marcin Turkot
Senior Digital Strategist
In the digital industry since 2007. I gained my first experience in this field at Onet's editorial office.
In Cracow's advertising agencies I was responsible for the digital area, from banner campaigns, through social media, to the implementation of websites or mobile applications. I developed comprehensive campaign strategies and creative concepts. I have worked for FMCG, retail, courier, catering, financial industries, as well as foundations and public entities.
I like strategic and creative challenges as well as solutions that combine offline and online elements. Recently I've become more involved in content, SEM and analytics. I'm fascinated by the impact of technology on humanity. I stand on the ethical side of marketing.
I've been playing RPG for many years; I started with Warhammer and now I'm exploring new trends and systems; I'm also an AFOL (Adult Fan Of Lego).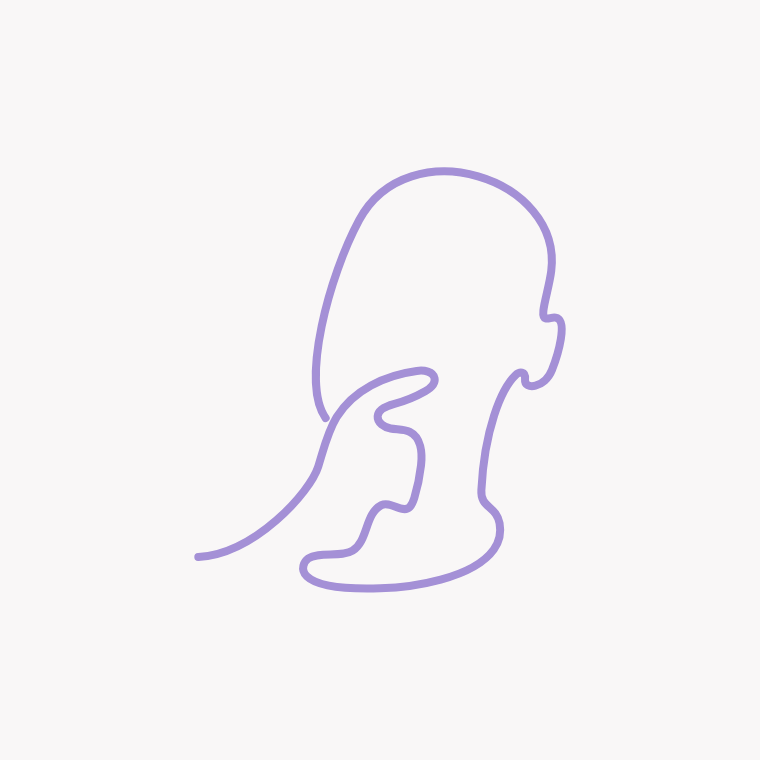 Katarzyna Ostrowicz
Account Executive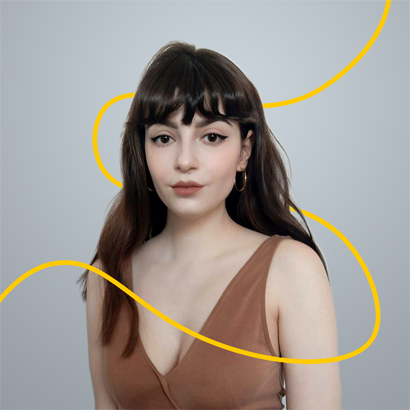 Martyna Kozłowska
Content Writer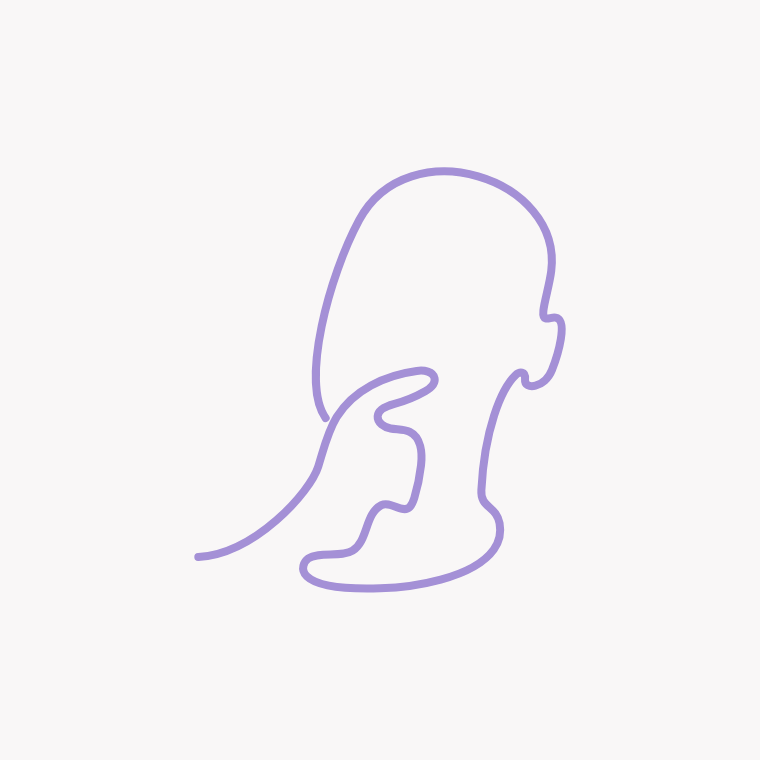 Damian Sadowski
Marketing Automation Specialist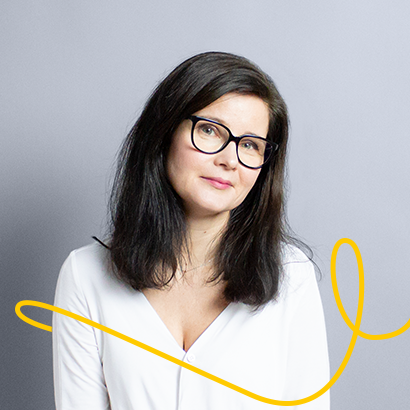 Agnieszka Małeska
Key Account Manager
Aga is a master at leading and overseeing the execution of marketing communications projects. She makes sure that the client receives what they need from the agency within the agreed (usually short) deadline and with the expected (of course high) quality of service. She has experience of working both on the client's side and the agency side, so she knows what it's like on both sides of the fence. Aga believes, however, that the best results come from cooperation without barriers and this is the model of relationship with clients she always opts for. 
Aga prides herself on the trust and confidence of the clients earned by skillfully and effectively managing projects for companies in the financial, IT, consumer electronics and appliances, FMCG, construction and engineering industries.
In her spare time, she reads books, listens to music and hikes – whenever possible, accompanied by her labrador Fiodor and Finek, the Finnish Hound.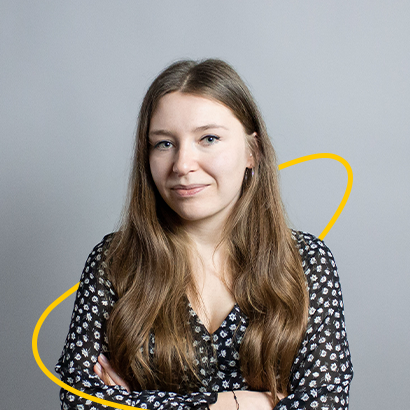 Agnieszka Olender
Growth Hacker
I studied Environmental Engineering at AGH, but already during my studies I attended courses in Internet marketing and got an internship in Digital Marketing and Analytics at Skalski Growth. There I gained my first experience in analyzing market and competitive data, preparing landing pages, creating graphics, managing social media and preparing first campaigns. After the internship I became Growth Marketing Specialist in the same company. I managed paid campaigns in social media channels (Facebook, Twitter, LinkedIn), Google Ads campaigns, mailing campaigns. I put great emphasis on data acquisition, research and analysis. That's when I started my adventure with A/B testing and marketing automation. I gained experience in growth marketing and many different internet marketing activities. I started working as an SEM Specialist & Digital Analyst at Ivision.pl agency, where I managed and optimized all types of Google Ads campaigns and gained knowledge in SEO. I developed my competences in web analytics by implementing analytics for clients' websites and stores, analyzing data and doing implementation audits.
Having 4 years of experience in many areas of online marketing with a focus on growth and performance marketing, as well as web analytics, I started to support KISS digital on growth marketing for their clients.
I have worked for companies in many different industries, including: Printbox, Parkalot, VirtusLab, Pigeon, Zdrowie w Firmie, Subaru Import Polska, Gree, Purella, CMA, Jestem w Bajce, olini.pl, Big Rig World, Anna Starmach, Noble Optic House, Museum of illusions Kraków.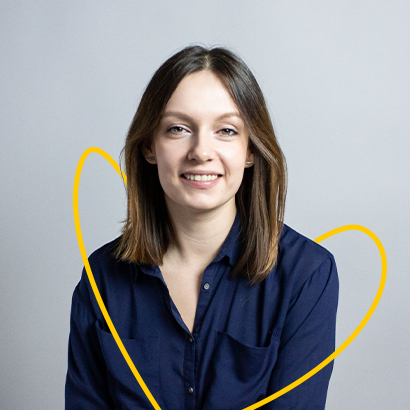 Edyta Waligórska
Account Executive
Account must like what they do. This helps build a relationship and the right image. This is also the case with me. The accountant position requires me to juggle skills in various fields, and I want to expand those skills so that I can fulfill my professional aspirations and raise the bar for myself.
I gained experience in strategic and advertising projects for brands such as Lactalis Group, Electrolux, Lotos and Żywiec Group.
I like to spend my time outside of work actively doing aerial yoga or crossfit. In my free time I read marketing news and philosophy. I love spending time with people!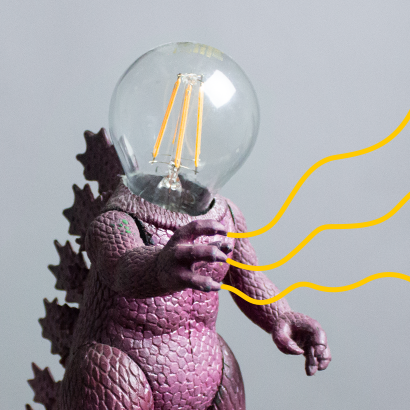 Łukasz Janusz
Senior Creative Designer
Artistic and rebellious soul inhabiting a body full of tattoos. Łukasz is a multidisciplinary artist, he's a great drawer, designer and animator. If that's not enough, he can make a lamp out of a dinosaur. He is the author of spectacular posters inspired by Polish school, which decorate our office. He wears a hat all year round: a baseball cap in the summer and a woolen one in the winter. Some say this is how he keeps millions of ideas from getting out of his head. Others say that he is an alien and this is how he hides his green antennae. Sometimes he is late for work (but he always manages to do what needs to be done). Maybe it is because a day on Mars is 40 minutes longer.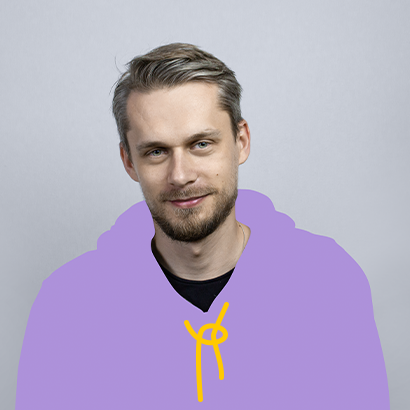 Karol Bilski
Senior Graphic Designer
An expert in User Experience. He will design even the most complex system in such a way that you will never get lost in it, and it will look really nice at the same time. Programming is Karol's hobby as a way to make his life easier. He likes playing Carcassonne board game, but he doesn't like counting points, so he created his own mobile application for that. Always calm and composed.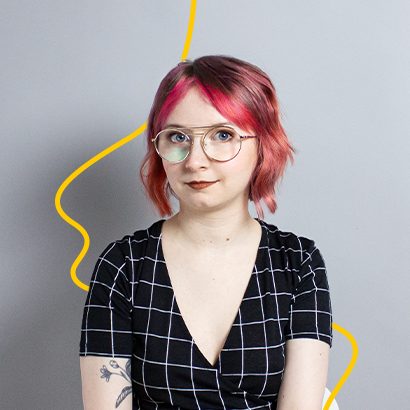 Natalia Siuta
Graphic Designer
I learned everything about graphic design on my own while doing projects as a freelancer. During my cooperation with a large printing house in Krakow, I learned the characteristics of various printed materials. I decided to try my hand at agency work and joined the Human team, where I develop creative concepts for campaigns, social media graphics and prints. The most important thing for me in projects is that they make sense. 🙂
In my free time, as a film studies student, I analyze cultural texts during great social conversations. I'm still challenging myself in new hobbies – recently I took up gardening and now I know what are perennials, bulbs and annuals 🙂 I also like dogs 🙂