CLIENT
NN Investment Partners TFI
WHAT HAS BEEN DONE
scenario, storyboard, 2D animation
DATE
Maj 2016
The strategy of promoting NN TFI24 mobile application, aimed at increasing the number of downloads from app stores, included the preparation of static and animated materials. We knew that the main support would be animation, but we also wanted to prepare graphics referring to the most important functions of the application, which we chose together with the client to communicate to the audience.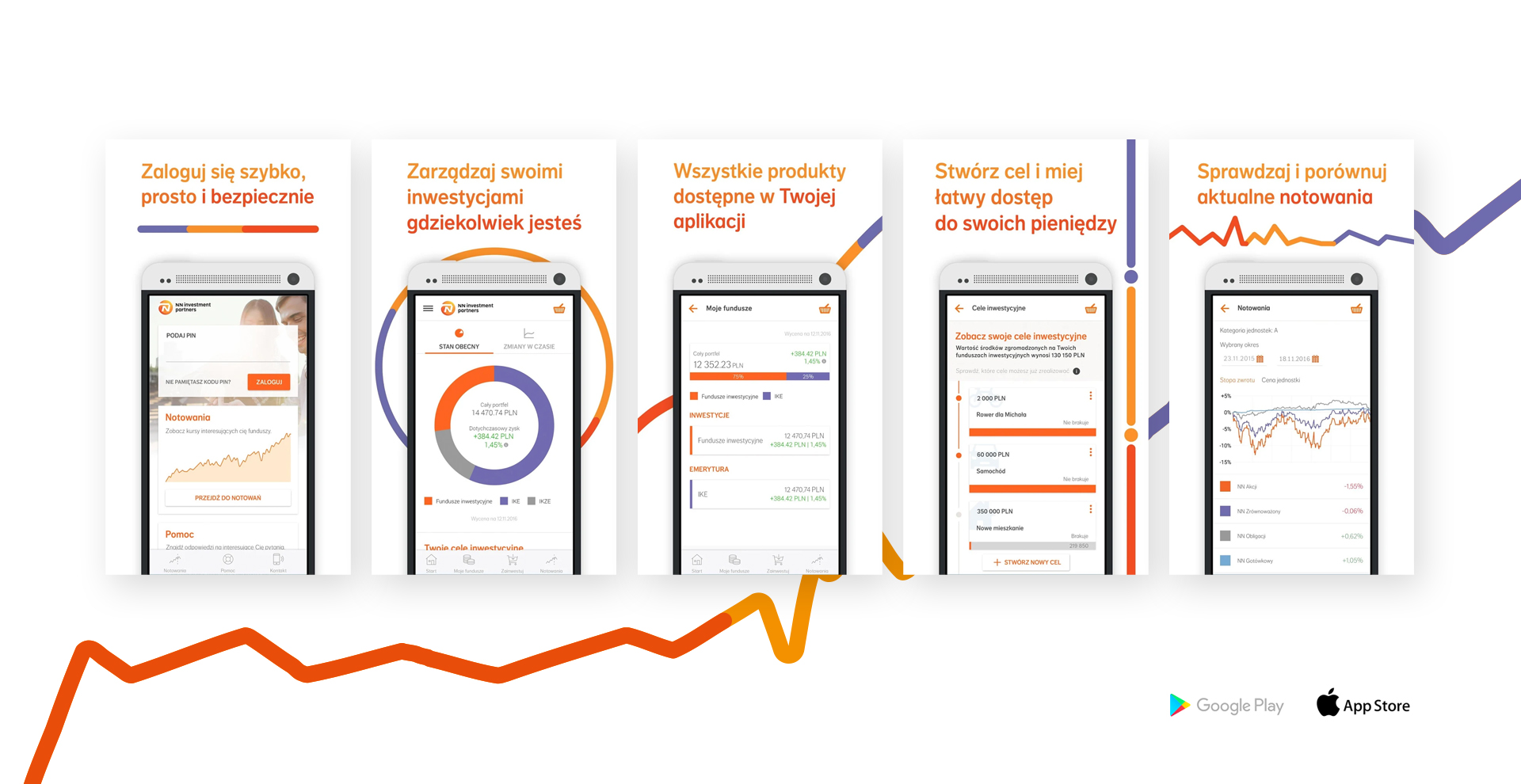 Video explainers are a quite common solution aimed at explaining the functions of an application. We, however, at the request of NN Investment Partners TFI decided to prepare an animation that stands out from the competition. We departed from the repeated and often quite boring presentation of the topic – in the center of our material we placed a mobile phone that displayed various functions of the application, while the second part of the story was told in the background through the elements coming from our client's branding and referring to individual screenshots.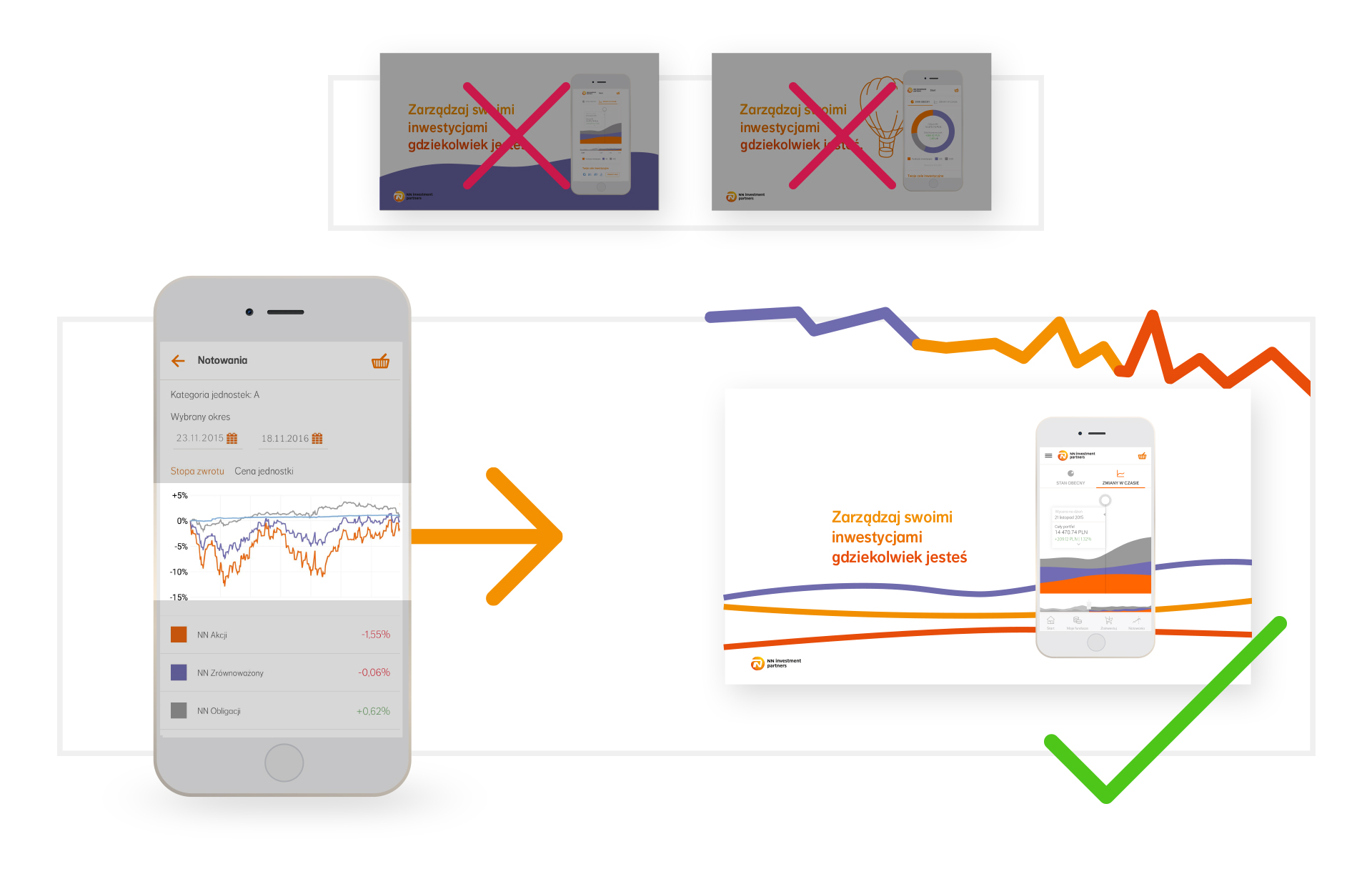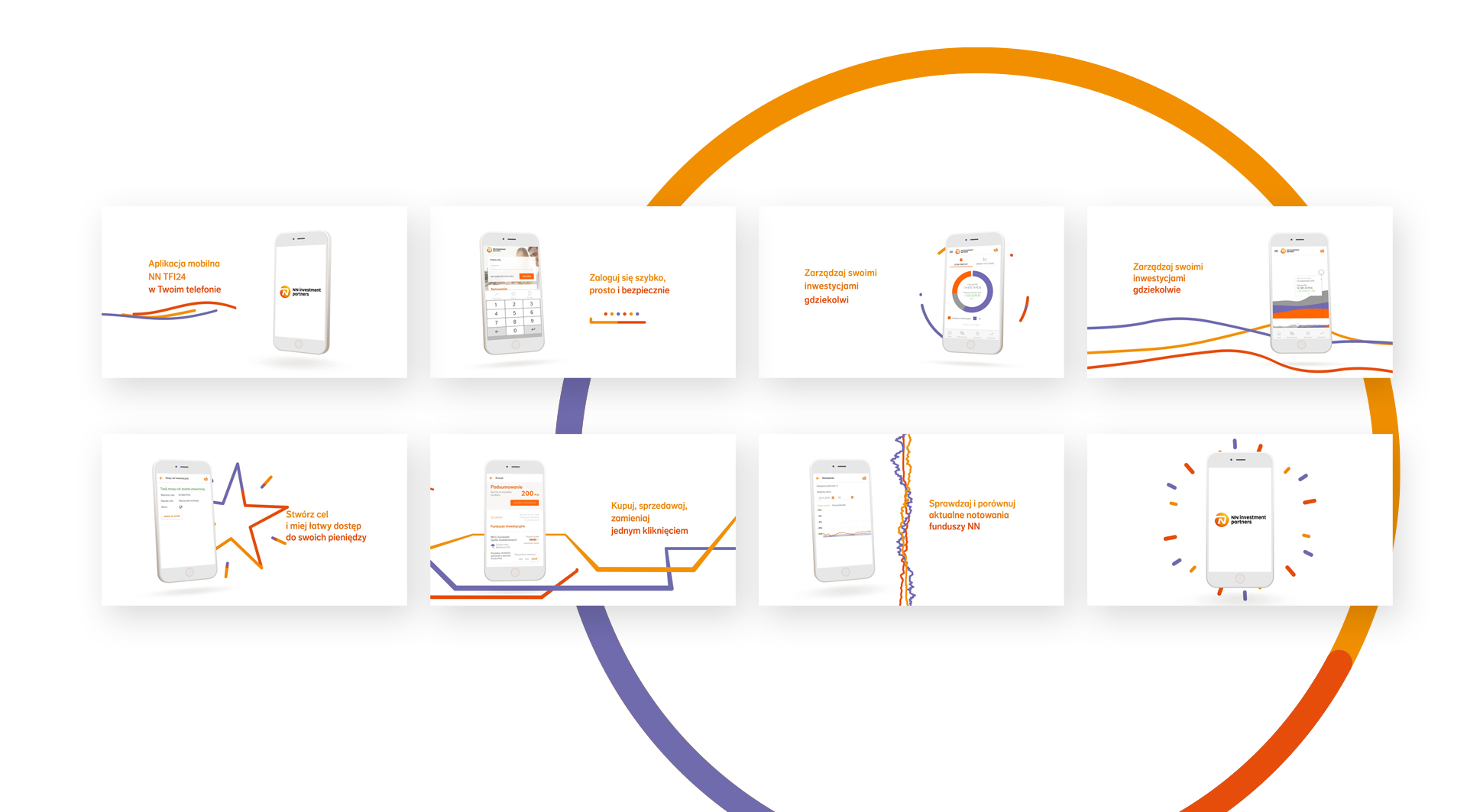 We started by writing down assumptions on the basis of which the script was developed. The communication was to concern, among others, a simple and safe logging in, the possibility of remote management of investments and owned financial products, setting goals or checking shares quotations. Then we prepared storyboards which, after the client's approval, became the basis for preparing an animatic. With this draft animation, we could lay out the text for the voiceover and choose the final background music. The finished animation was used both on the landing page of the application and in app stores. At the same time it also appeared on the screen at the reception desk of our client's office.