Animacja dla Showmax
Promocja aplikacji mobilnej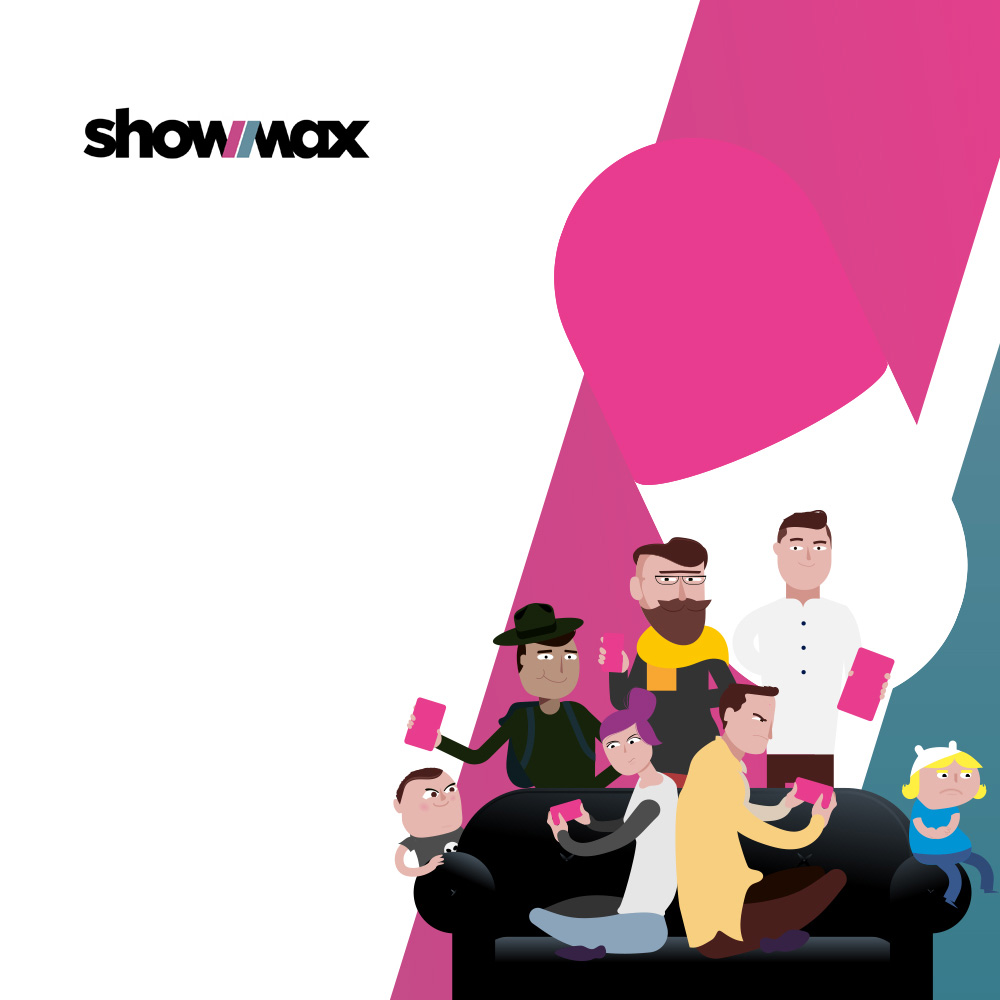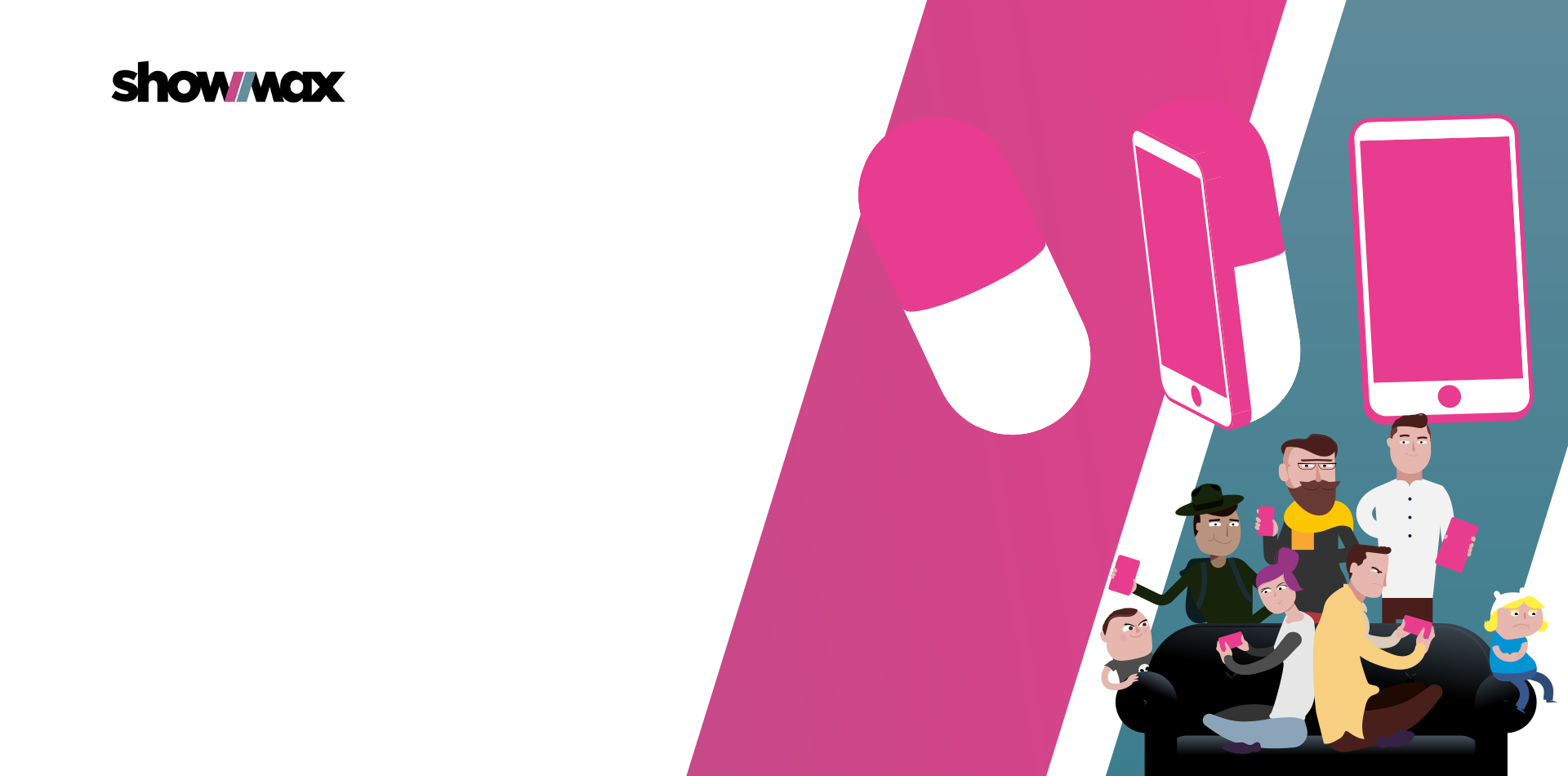 CLIENT
Showmax Polska
WHAT HAS BEEN DONE
scenariusz, storyboard, animacja 2D
DATE
2018
Plan na zwiększenie aktywności użytkowników w aplikacjach mobilnych to częste zadanie, które otrzymujemy od naszych klientów. Gdy o przygotowanie takiej strategii poprosił nas Showmax, nie mieliśmy wątpliwości, że wśród nośników reklamowych warto uwzględnić animację informującą o korzyściach z pobrania aplikacji.
Do zadania postanowiliśmy podejść w stylu Showmaxa, czyli z humorem i lekkością. Kluczowe funkcje aplikacji przedstawiamy na przykładach z "życia wziętych", ilustrując przygody grupy bohaterów w różnym wieku i o różnych zainteresowaniach. 

Przygotowanie animacji rozpoczęliśmy od wspólnej pracy z klientem. Na podstawie analizy najczęściej wykorzystywanych do tej pory funkcji aplikacji opracowaliśmy założenia do scenariusza. Potwierdziliśmy wspólnie nasze założenia dotyczące flow animacji, stylu przejść, wyglądu postaci.  
Następnie przystąpiliśmy do przygotowania scenariusza, w którym opisaliśmy finalne założenia materiału, a do każdej z kluczowych funkcji aplikacji dopasowaliśmy zabawną scenkę rodzajową. Aplikacja okazała się lekarstwem na problemy z zasięgiem, dzieciaki nudzące się w podróży czy rozbieżne gusty filmowe par.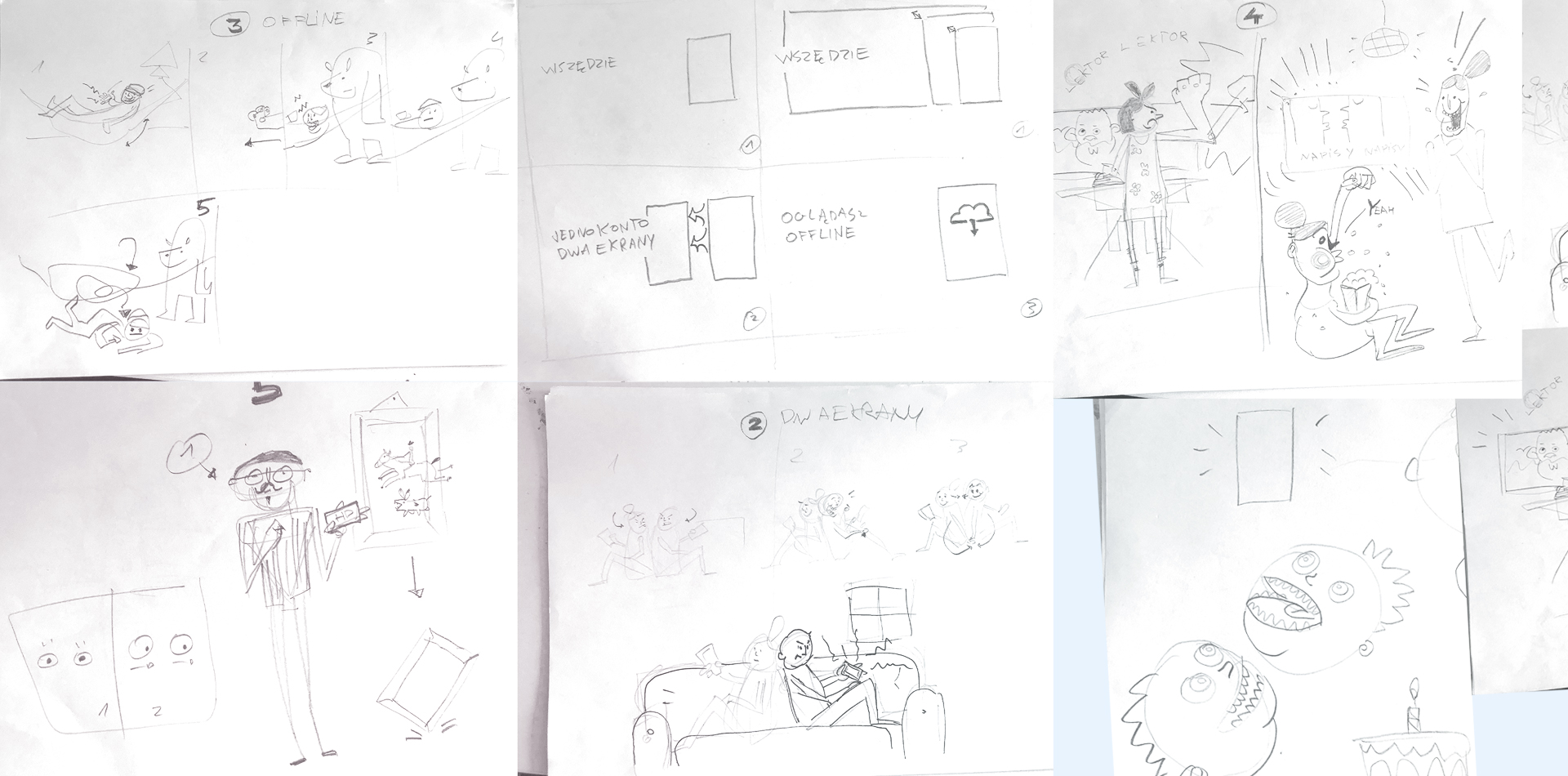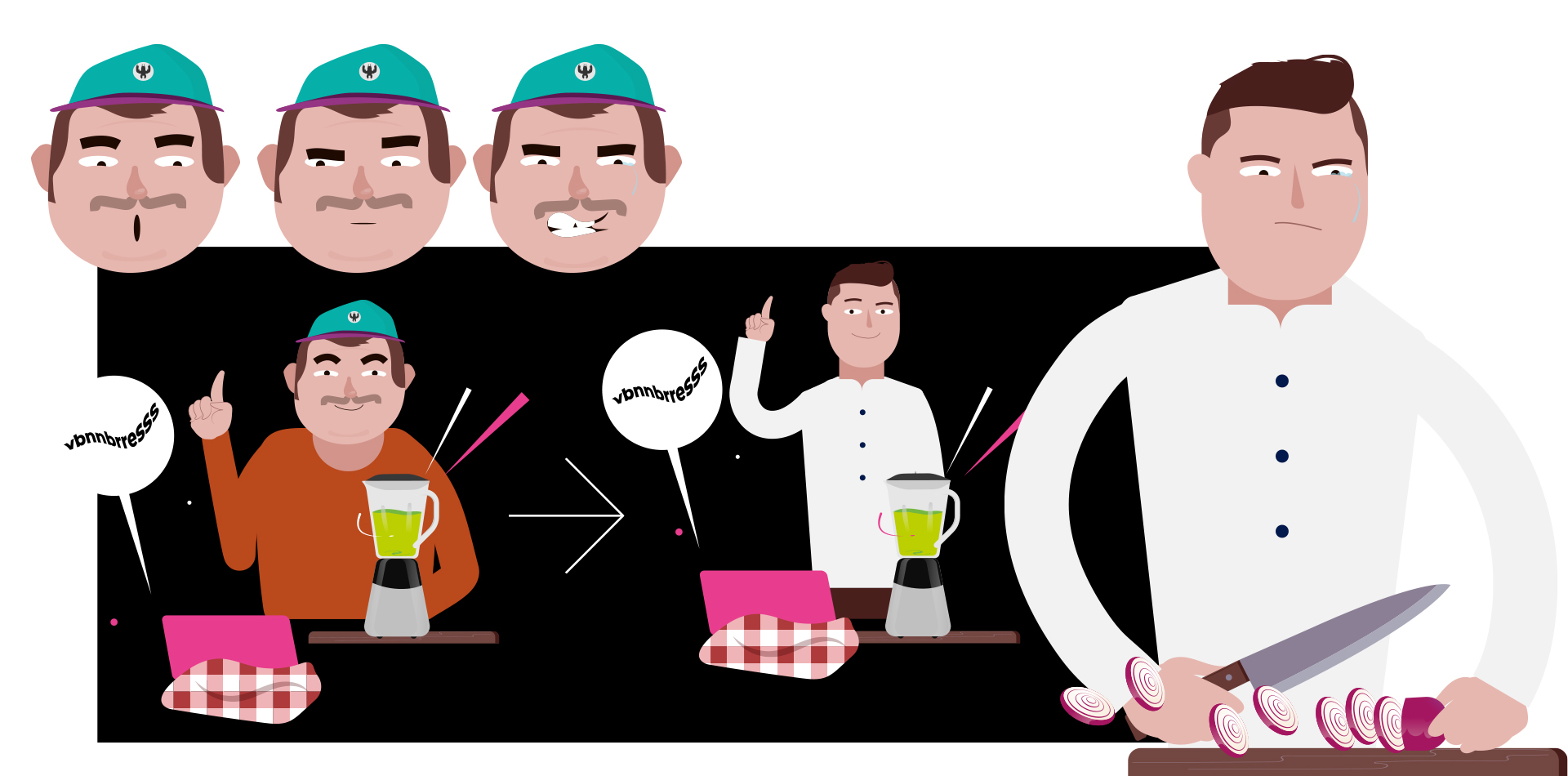 Kolejnym etapem prac było przygotowanie storyboardów, które w sposób graficzny przedstawiały wizję ze scenariusza – ukazywały charakter postaci i dynamikę narracji. Pod storyboardy został stworzony animatik (animacja robocza), który dał nam pewność, że długość kwestii lektora (voice overu) będzie się zgrywać z timingiem planowanego filmu.
Po akceptacji animatika przeszliśmy do przygotowania klatek kluczowych, pokazujących wygląd poszczególnych scen. Przystąpiliśmy też do nagrania głosu lektora. Teraz mogliśmy zacząć pracować nad finalną wersją animacji z elementami 3D oraz dodaniem FXów (efektów dźwiękowych) i muzyki. Animacja została przygotowana w dwóch wersjach językowych i rozbawiła przedstawicieli klienta odpowiadających za komunikację nie tylko w Polsce, ale też w Europie oraz RPA.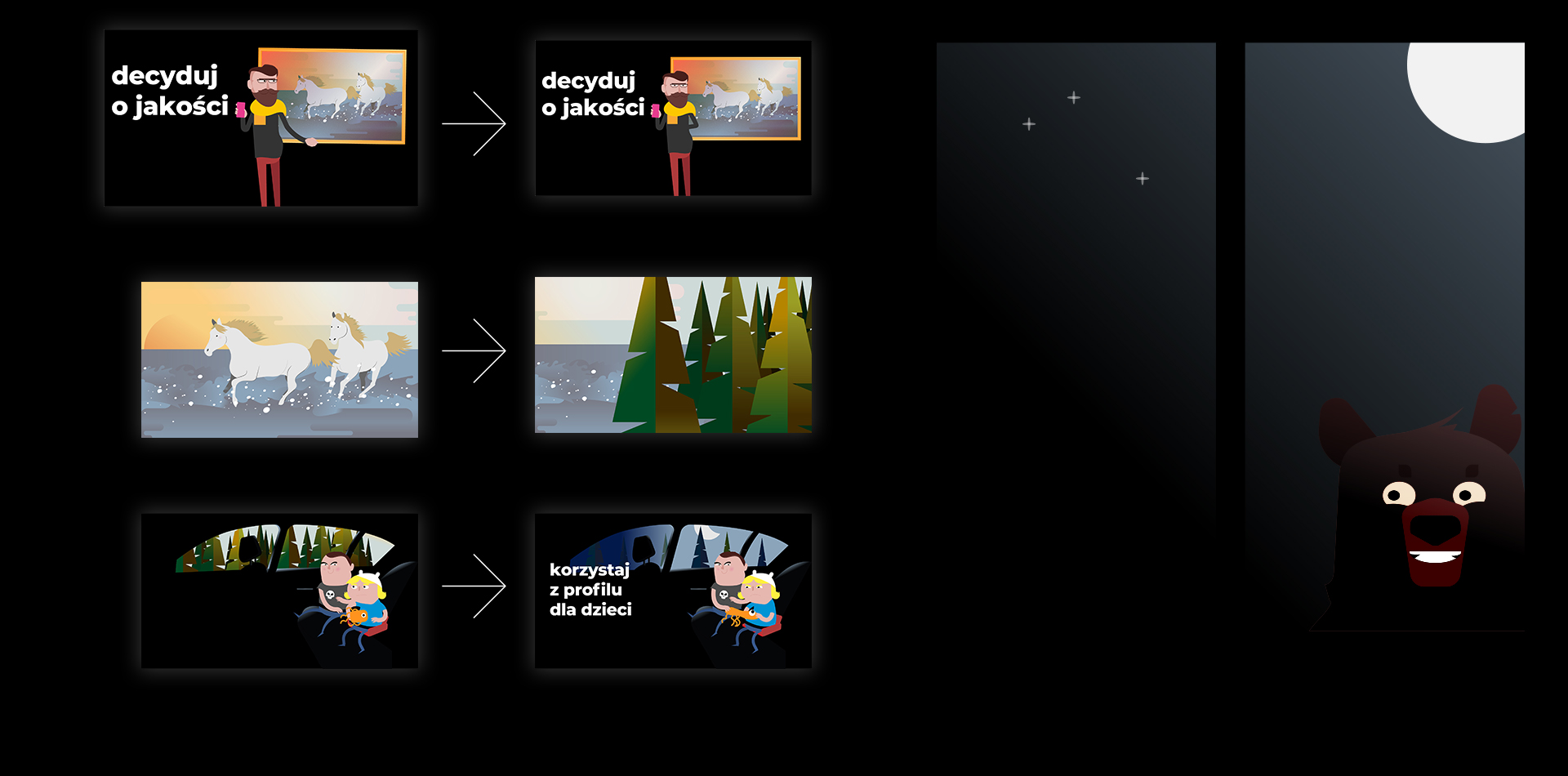 meet the team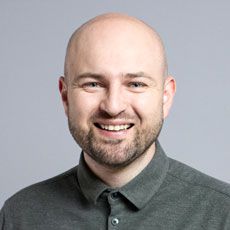 Mateusz Zguda
CEO
Human co-founder. Responsible for the development strategy of human as well as cooperation with clients and partners. A fan of usability, clever marketing mechanisms and simple yet sophisticated solutions. For example, such as saying straight out what you think. He gained experience carrying out projects in the field of communication and technology. Mateusz spends his free time kayaking, constructing furniture or wandering around the world. He is always learning something new, carefully observes the world where technology meets man and tries to draw conclusions.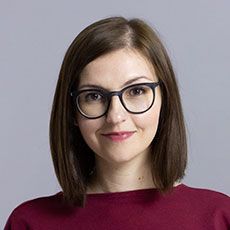 Joanna Grodkowska
Client Service Director
At Human, I take care of the client service team and I'm responsible for assigning projects which I also enjoy working on. I see clients' success as my own and I value long-term relationships. 
Most often I coordinate long-term projects and take care of tender issues. I supervise the work of creative teams which I love to work with.
I carry out projects in the field of direct marketing, performance, 360 campaigns, video, employer branding. 
At Human, I take care of projects for such brands as Delikatesy Centrum, PayPo, Avon, Payback, Scanmed or Oknoplast. I was also responsible for the direct communication for Showmax.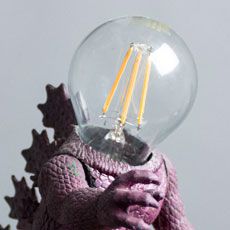 Łukasz Janusz
Senior Creative Designer
Artistic and rebellious soul inhabiting a body full of tattoos. Łukasz is a multidisciplinary artist, he's a great drawer, designer and animator. If that's not enough, he can make a lamp out of a dinosaur. He is the author of spectacular posters inspired by Polish school, which decorate our office. He wears a hat all year round: a baseball cap in the summer and a woolen one in the winter. Some say this is how he keeps millions of ideas from getting out of his head. Others say that he is an alien and this is how he hides his green antennae. Sometimes he is late for work (but he always manages to do what needs to be done). Maybe it is because a day on Mars is 40 minutes longer.