Holo4Labs
Comprehensive Marketing Support and Strategy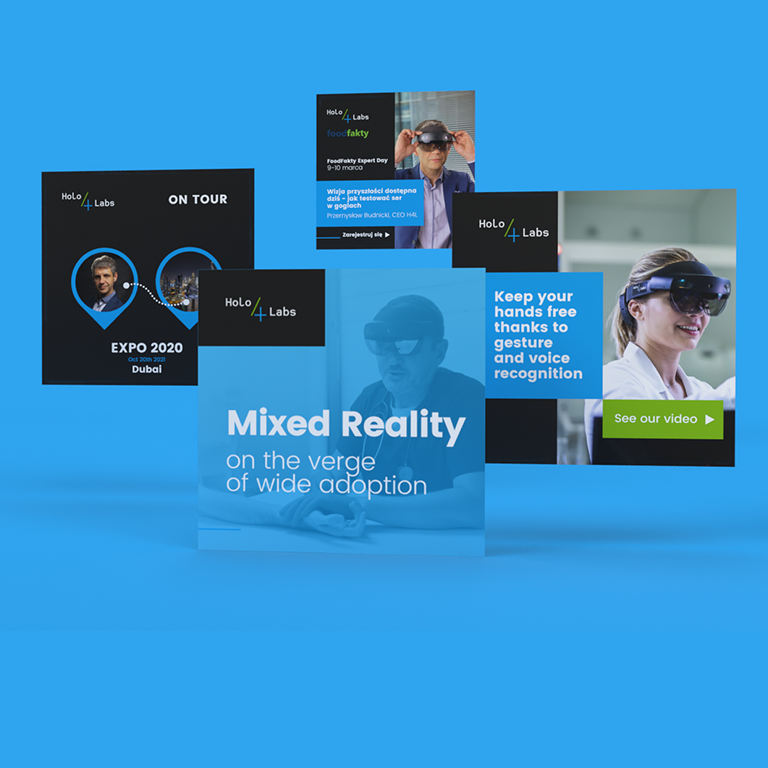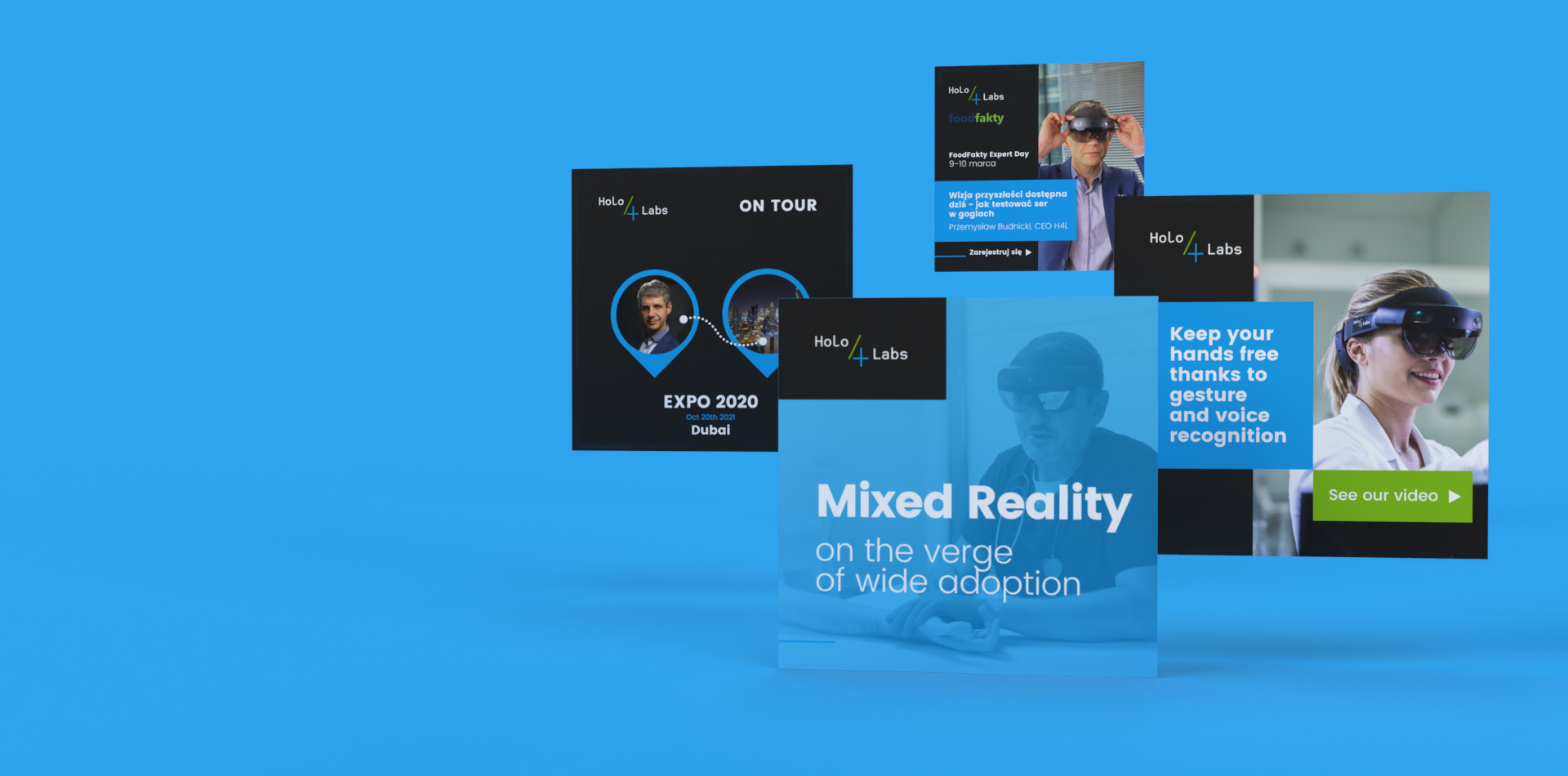 CLIENT
Holo4Labs
DATE
2019 - present
About client
Holo4Labs is a technology company that offers an advanced solution incorporating augmented reality (mixed reality) technology.   
Holo4Labs is made up of a group of experienced managers and programmers supported by an advisory board composed of accomplished top-level managers from the TenderHut Group. The experience of all those involved allowed for the creation of a truly revolutionary solution supporting the digitalisation of modern labs.  
Holo4Labs solution significantly improves the work of various types of laboratories and helps them enhance quality and efficiency by digitalizing their processes. It brings together the possibilities of Microsoft HoloLens 2 and Thermo Scientific™ SampleManager LIMS™ software. 
Challenge
Holo4Labs had debuted in 2019 and needed complex marketing activities. Even though many experienced people stood behind the company, the solution itself was a complete novelty on the market and needed some publicity to break through. The task of marketing Holo4Labs was exceptionally complex, as this innovative product operated within a non-existent product category, which prevented the use of SEO activities to gain traction.  
The product itself was highly visual and completely innovative. For it to succeed, it was necessary to build communication that would not only advertise it but also educate recipients and create demand. It wasn't enough to produce written content to convey the message. We needed to build brand authority in an entirely new, innovative category.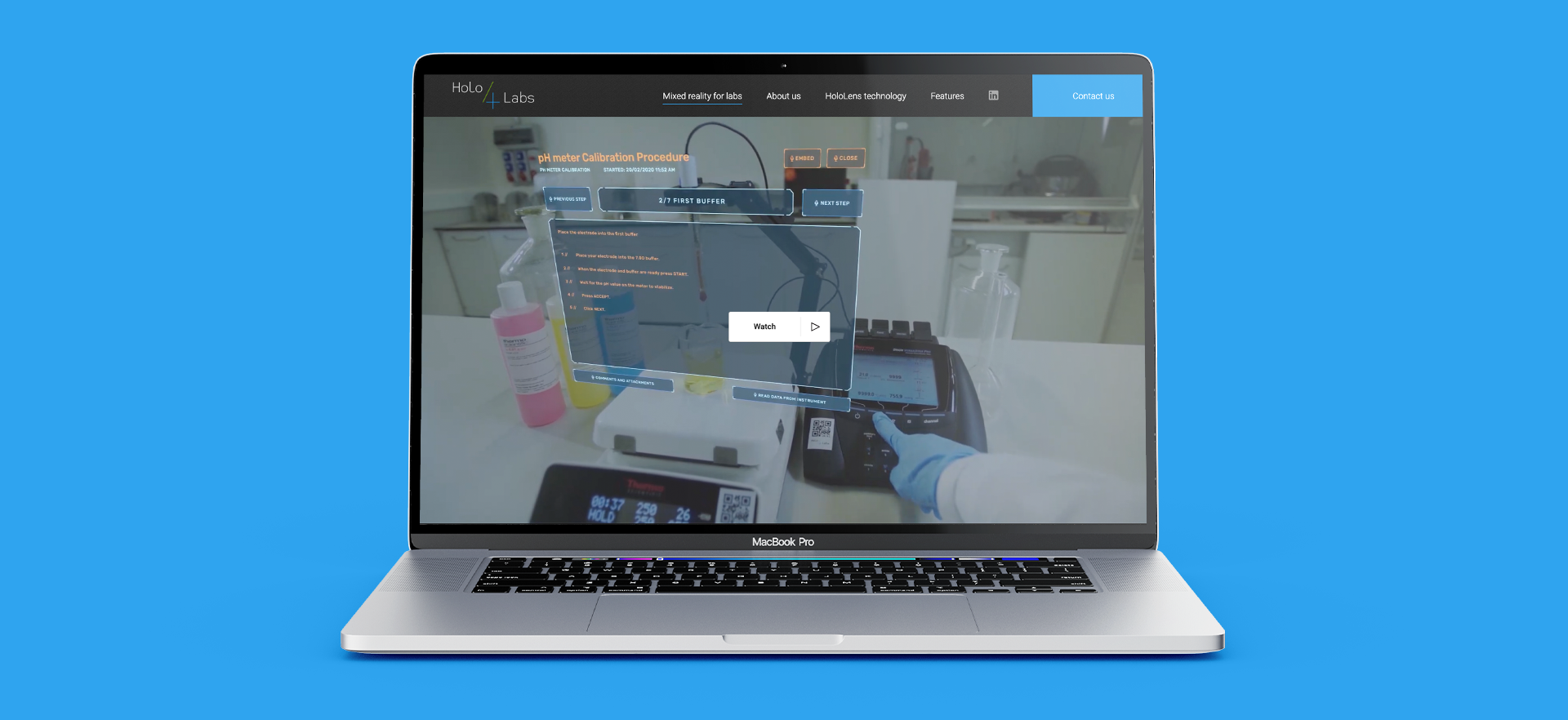 Process
To meet and exceed the demands of the market, we had to build authority and drive publicity from scratch. We created a comprehensive and advanced marketing strategy to cover different areas of promotion and brand building.  
Our strategy covered activities such as:  
marketing ops & enablement  

 

demand generation 

 

demand capture 

 

design and creation. 

 
We built Holo4Labs communication and product launch from the ground up to attract interest and introduced website modernisation and updates to reflect the potential of the product. In our strategy, we included guest posting on external blogs to gain publicity. We also used the power of social media to fill their LinkedIn and Facebook profiles with useful information, educational posts, product updates and event coverages to strengthen their credibility. We also launched ad and cold mailing campaigns and provided Holo4Labs with ongoing support.
Results
Our cooperation with Holo4Labs started in 2019, as they were preparing to launch their solution on the market. From the get-go, we jumped in to create a comprehensive marketing strategy to advance publicity and get the word on the street. And we succeeded.   
Our achievements:  
Successful market launch in 2019  

 

The Innovation Initiative of the Year award at the 2019 Emerging Europe Leaders' Meeting & Awards  

 

1,500 contacts from precise and defined target group added to C-level LinkedIn profile.  

 
The marketing strategy proposed and implemented by Human enabled Holo4Labs to enter the market and arouse the interest of its target audience. We managed to create the image of a mixed reality leader and promote their identity and credibility. And it payed-off. Our marketing efforts generated a strong pipeline (Big Pharma) and the first deals ever signed were marketing-generated.