Scanmed for students
Comprehensive acquisition campaign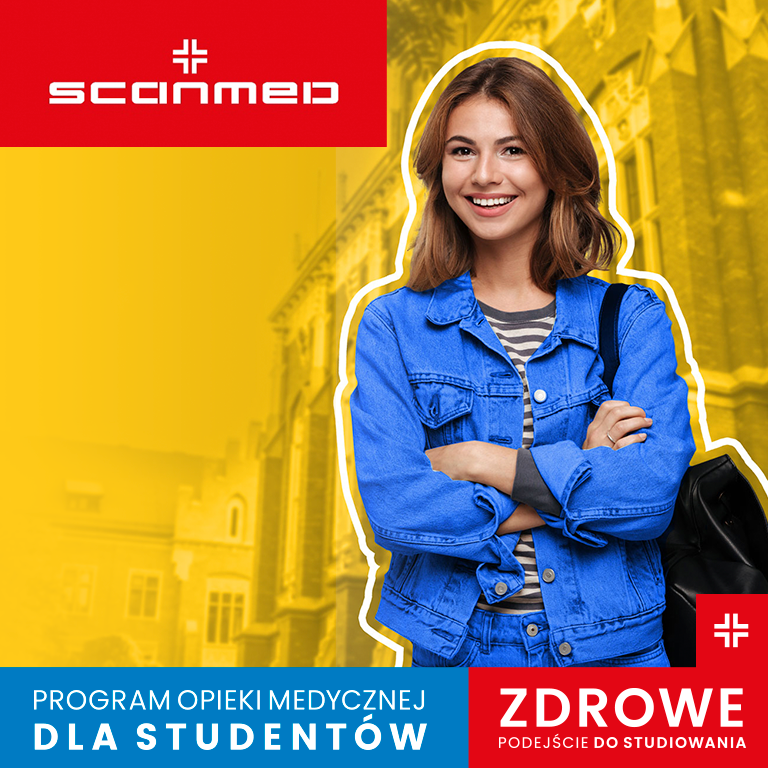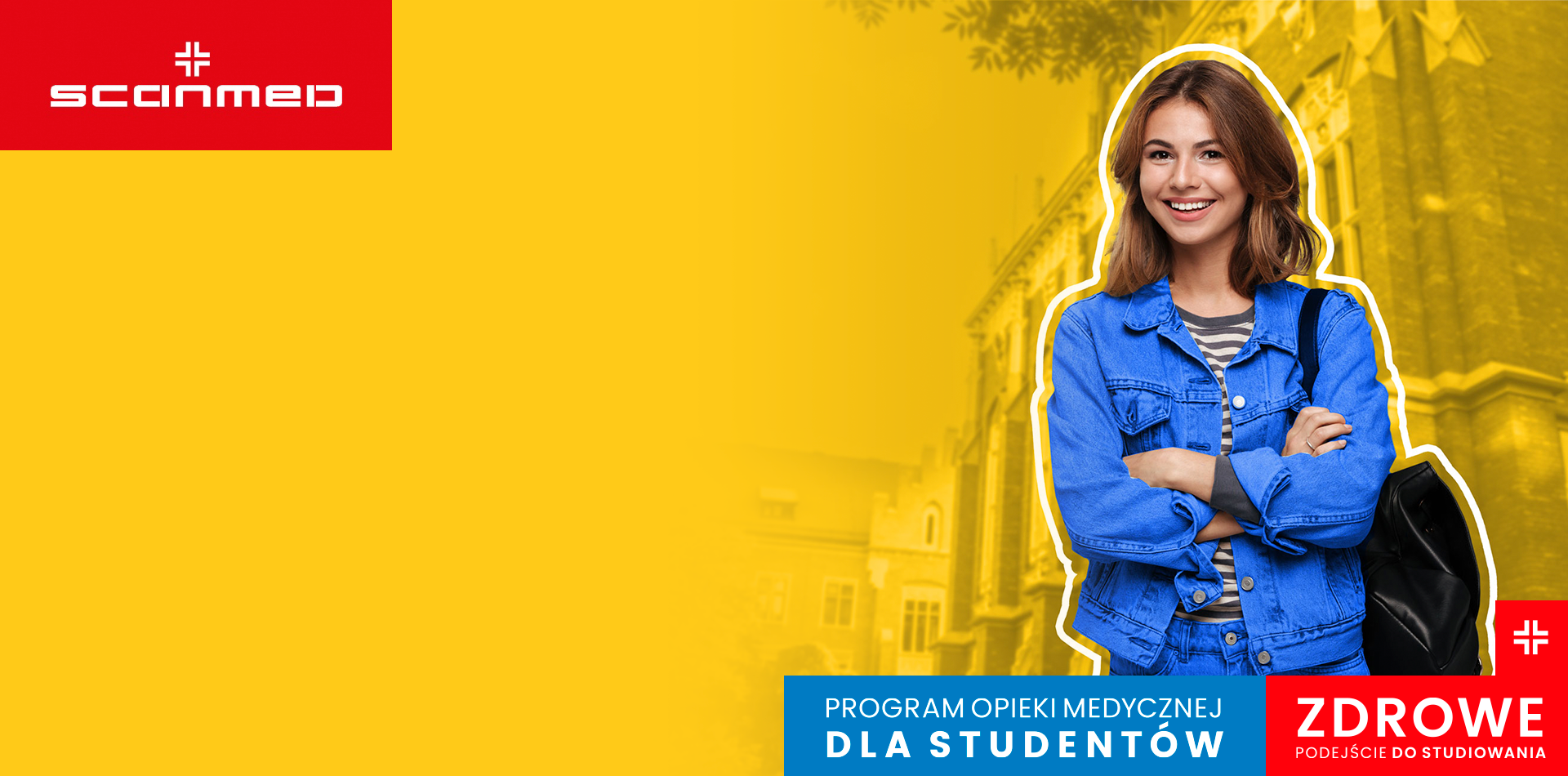 CLIENT
Scanmed
WHAT HAS BEEN DONE
UX/UI & graphic design, web development, KV, print, digital strategy, 2D animations, 360 campaign
DATE
2020
About the project
Scanmed has been providing medical care to students of Polish universities for years. Our goal was to adapt the existing acquisition activities to the needs of digital. We designed and implemented a 360 campaign with the main goal of obtaining POZ declarations from students. We implemented the entire project during the second wave of the pandemic, when teaching-related restrictions and guidelines could change from day to day. Therefore, it was even more important than usual to monitor and optimize the actions taken in real time, as well as to prepare a number of alternative scenarios in case the classes were held in stationary, remote or hybrid mode.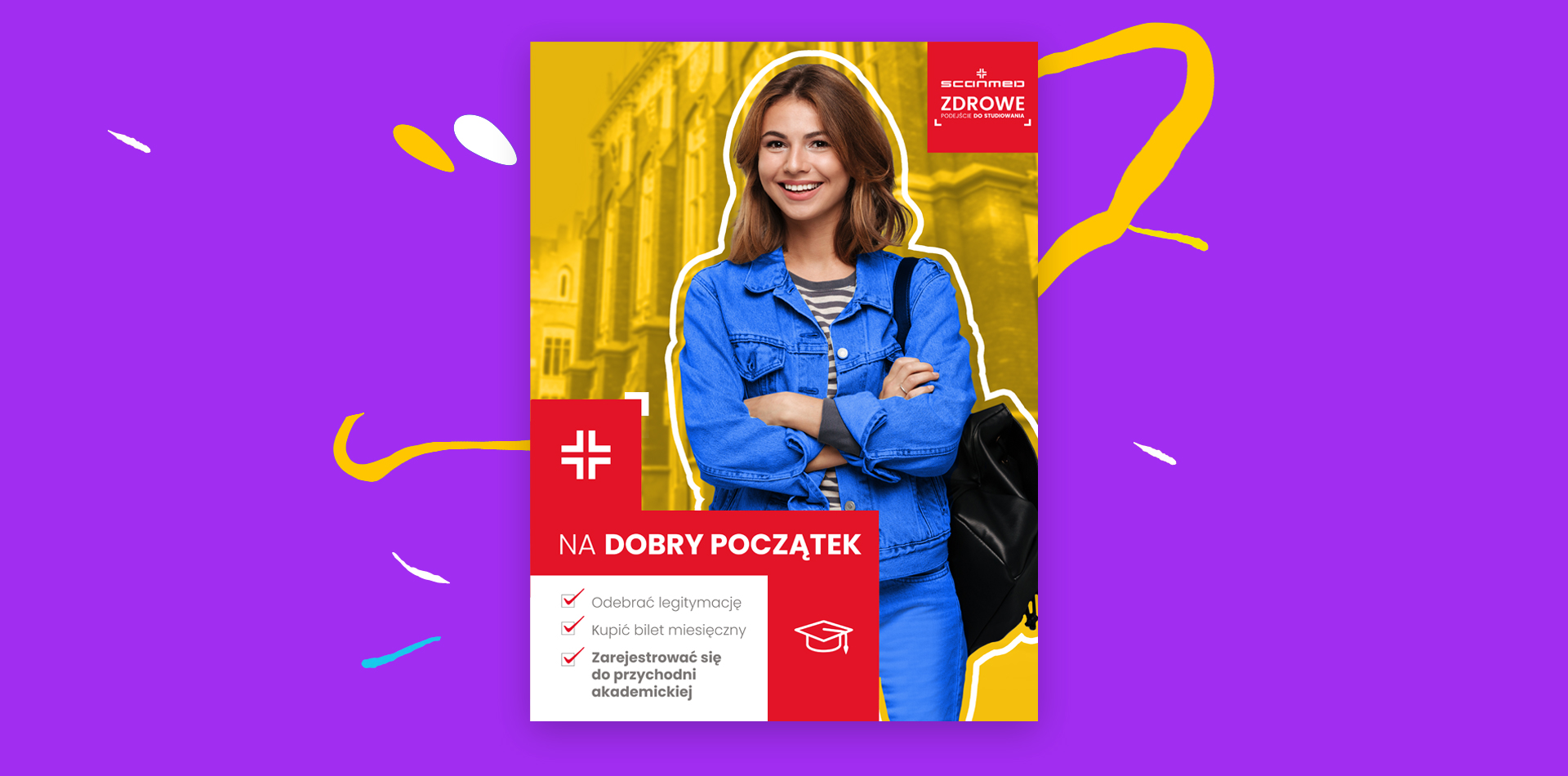 The Challenge
Previously, the annual acquisition activities took place directly at the universities where students had the opportunity to fill out a traditional clinic choice declaration. However, due to the pandemic, most classes moved online which changed the rules of the game.
The lack of opportunity to personally and collectively meet with students and make them aware that submitting a POZ declaration should be crucial for them meant that we had to adapt almost all acquisition activities to the virtual world.
The process
In order to effectively convince students, we focused on emotional and rational messages, which in a simple way explain why it is worth using Scanmed's offer. In the first stage of the campaign, we made students aware that registering at a clinic and access to health care is as much a privilege as getting a student ID, which gives access to many privileges, or buying a monthly ticket, which entitles you to travel by public transport at half price. In the second stage, we focused on the benefits offered by Scanmed, such as the ability to contact a doctor remotely (online consultation) or the ability to receive prescriptions on the phone (e-prescriptions) as well as exemptions from classes (e-exemptions).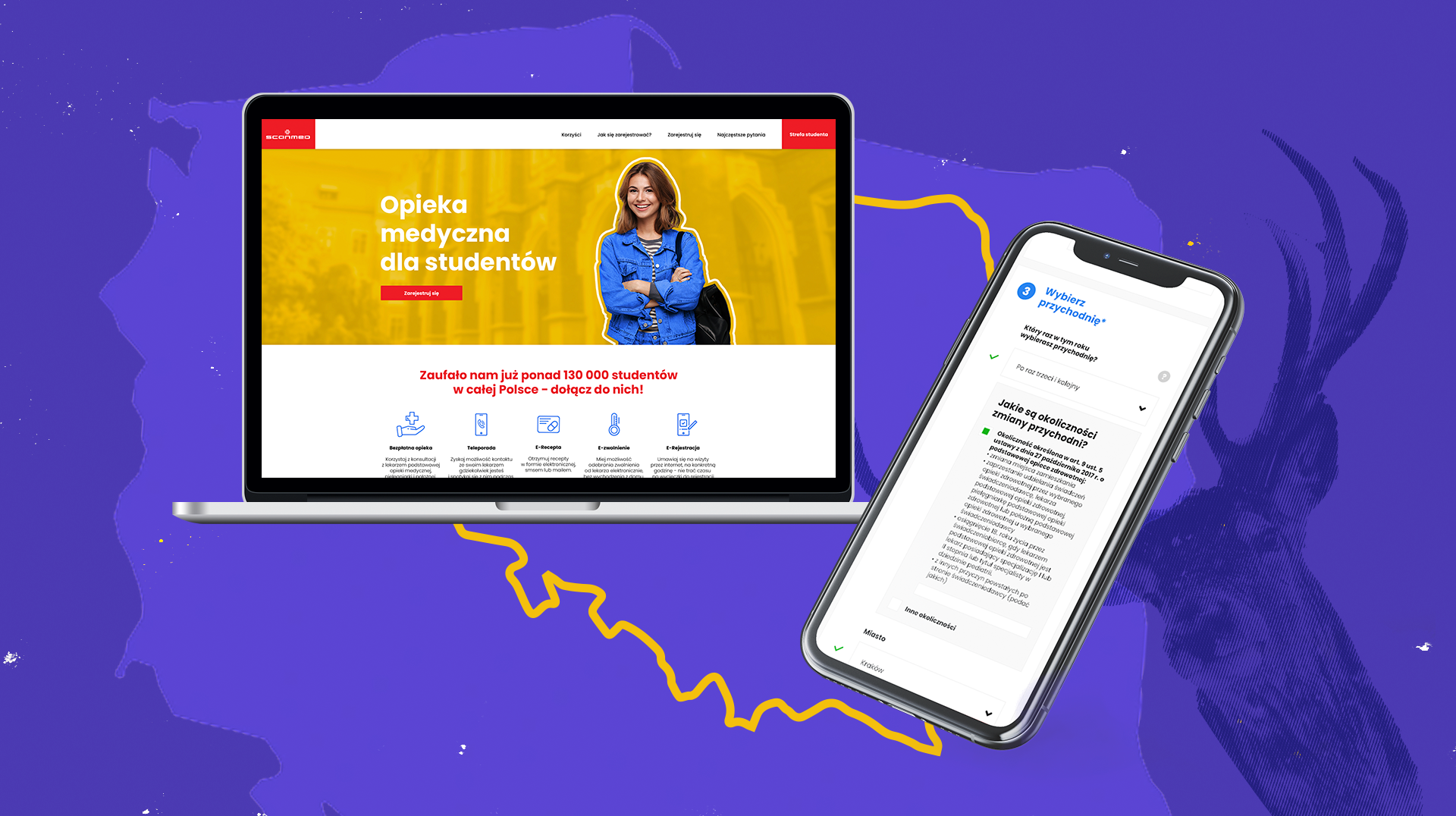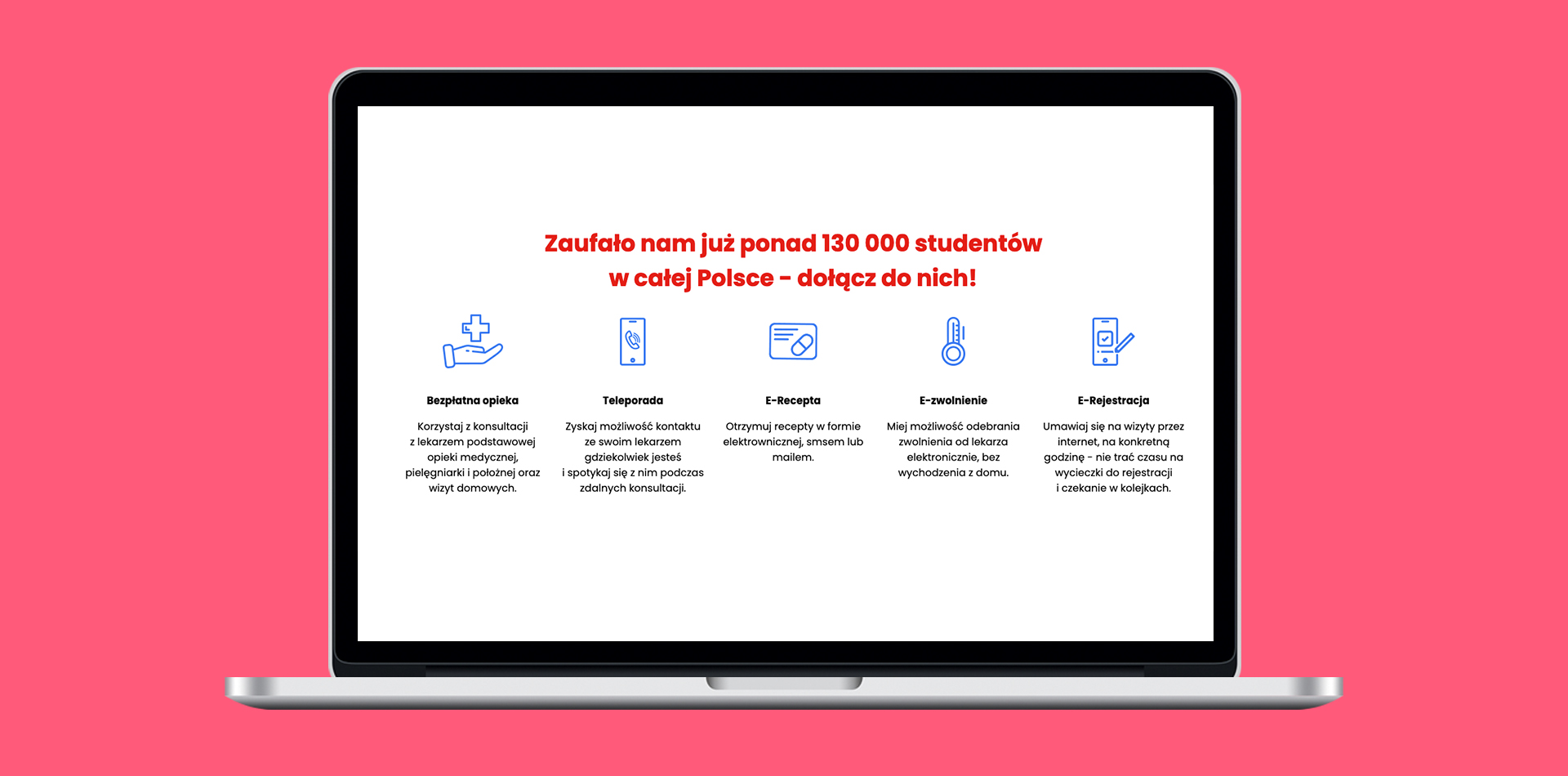 Solution
We prepared and implemented an integrated campaign that used a simple flashcard (checklist) to remind students what things they should take care of during the academic year. In the communication we used two parallel KV versions divided into 3 flights. The first campaign, dedicated to social media, showed students from their private, non-ideal side, and the messages accompanying the creation were more like "resolutions" and had a less formal and obvious nature. The second part was more conservative and focused on the formal benefits of choosing Scanmed care.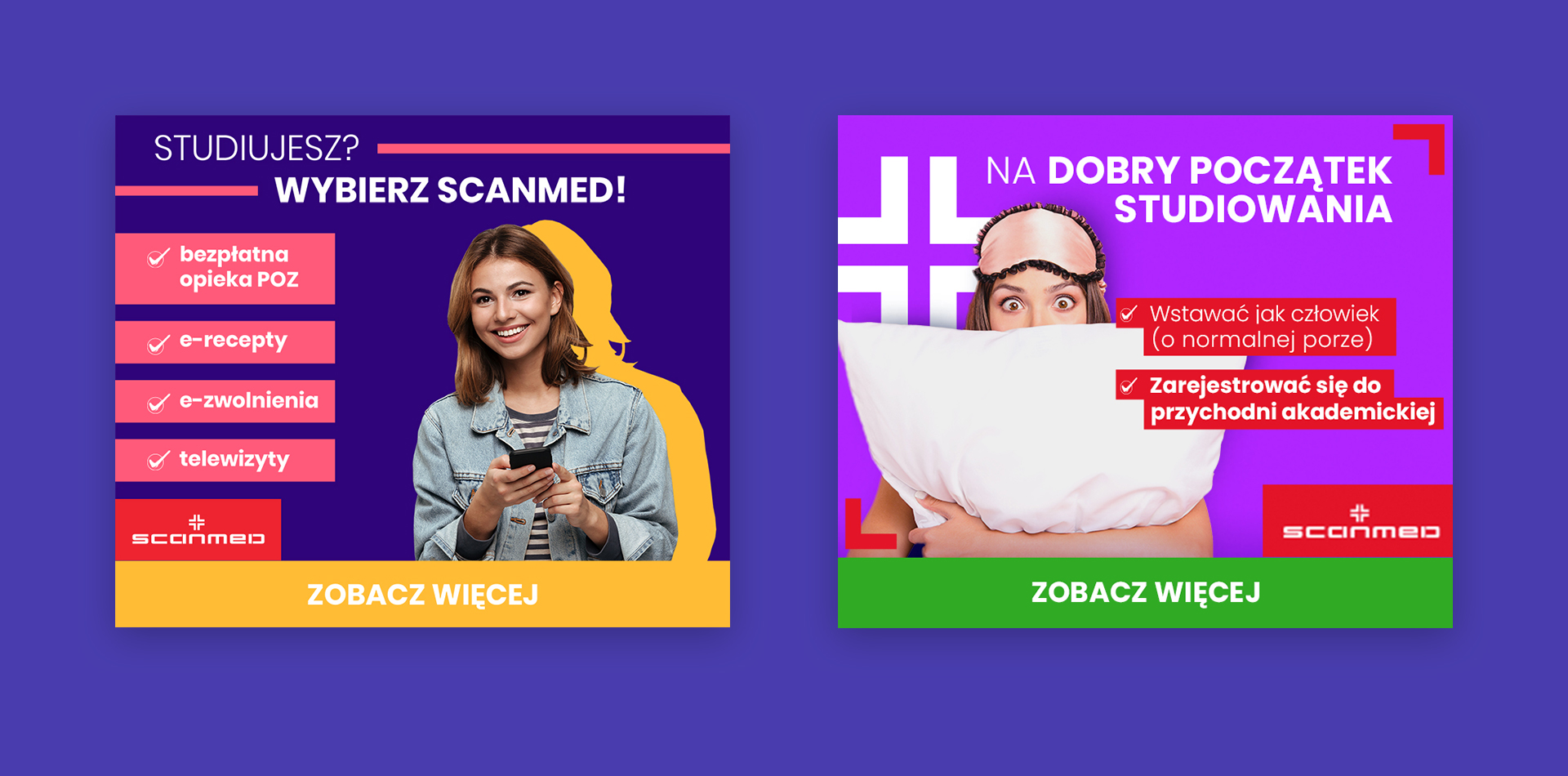 The campaign included, among others, SEM, Audience Profiling, Google Display Network and Facebook Audience Network. The actions were constantly monitored and optimized, and the creations prepared for the campaign were tested in order to identify the best converting ones. We used animations and static materials created on the basis of key visuals, which aimed to redirect traffic to the dedicated campaign landing page.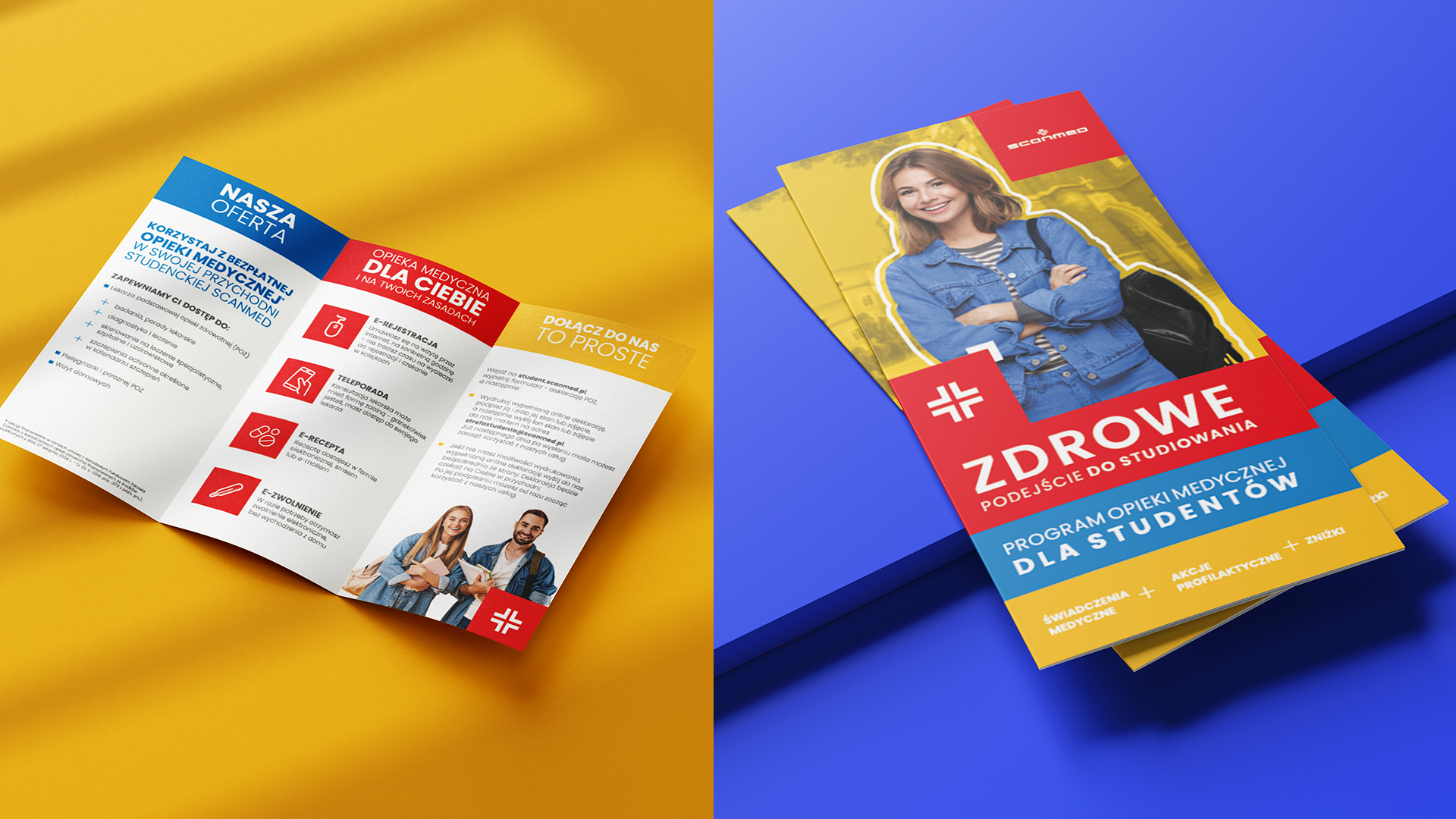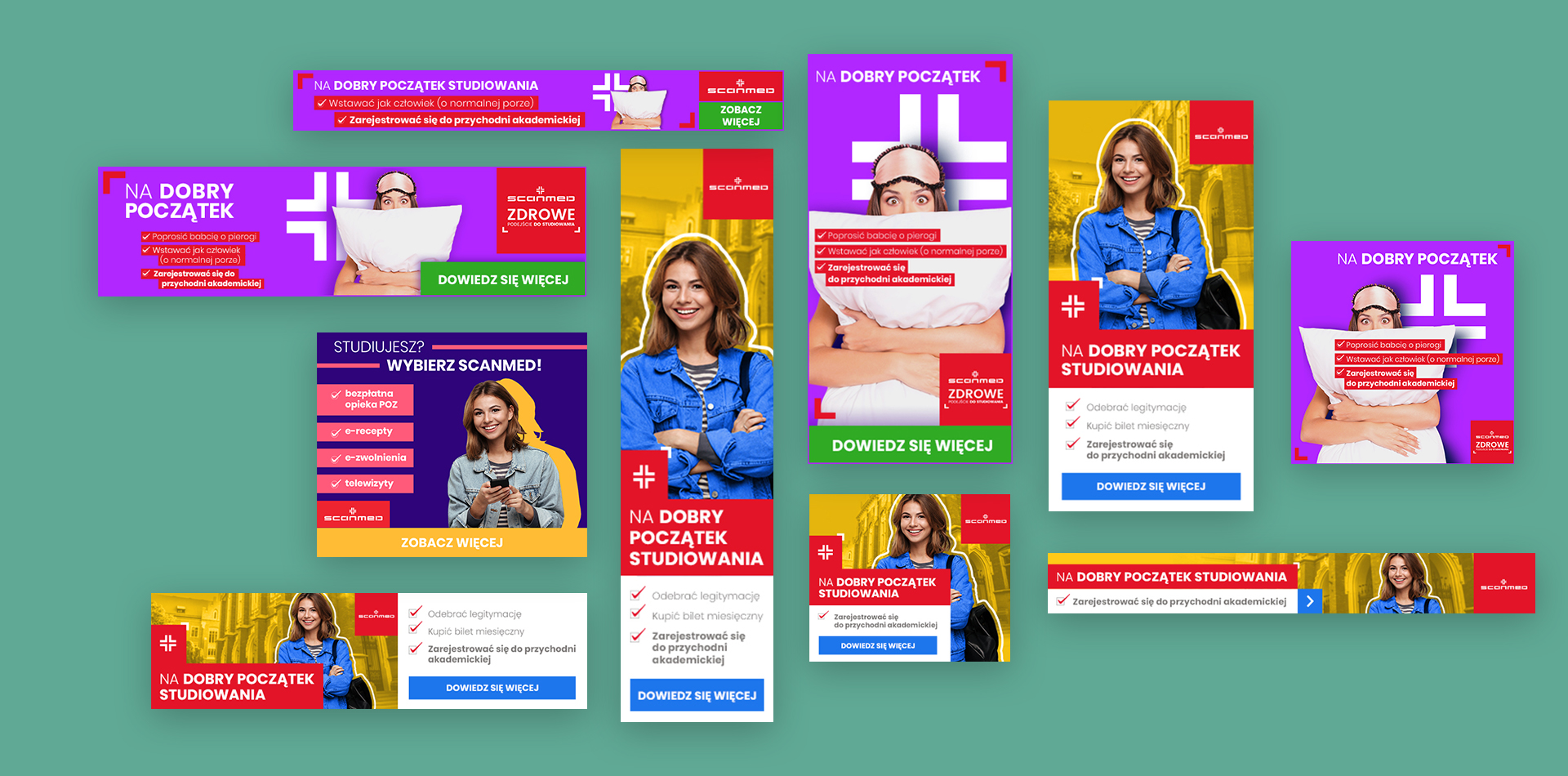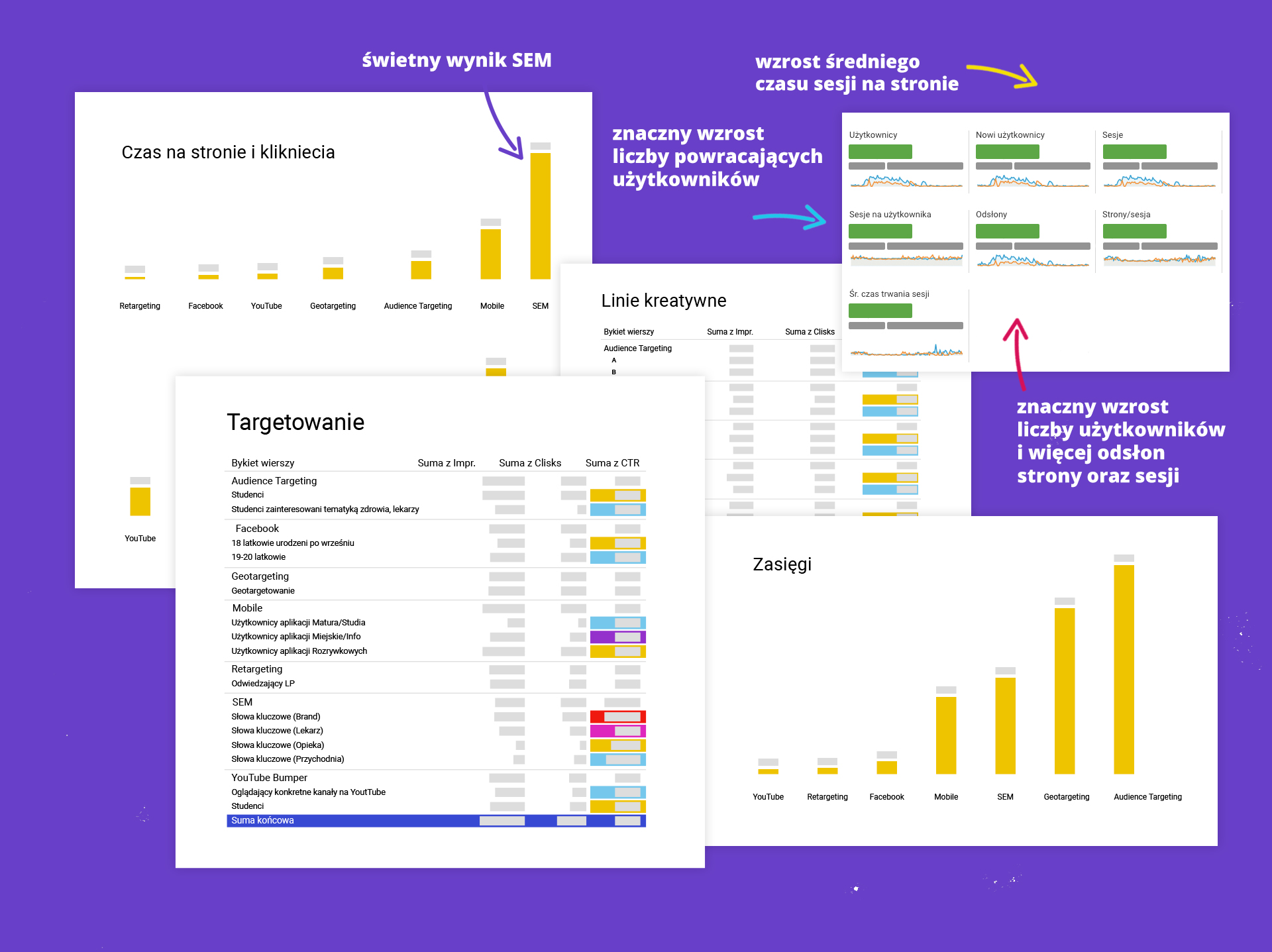 meet the team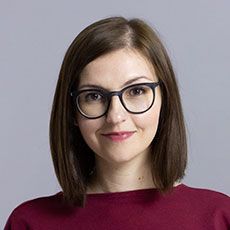 Joanna Grodkowska
Client Service Director
At Human, I take care of the client service team and I'm responsible for assigning projects which I also enjoy working on. I see clients' success as my own and I value long-term relationships. 
Most often I coordinate long-term projects and take care of tender issues. I supervise the work of creative teams which I love to work with.
I carry out projects in the field of direct marketing, performance, 360 campaigns, video, employer branding. 
At Human, I take care of projects for such brands as Delikatesy Centrum, PayPo, Avon, Payback, Scanmed or Oknoplast. I was also responsible for the direct communication for Showmax.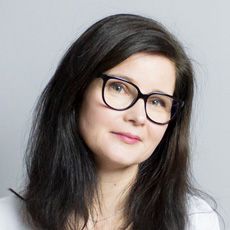 Agnieszka Małeska
Key Account Manager
Aga is a master at leading and overseeing the execution of marketing communications projects. She makes sure that the client receives what they need from the agency within the agreed (usually short) deadline and with the expected (of course high) quality of service. She has experience of working both on the client's side and the agency side, so she knows what it's like on both sides of the fence. Aga believes, however, that the best results come from cooperation without barriers and this is the model of relationship with clients she always opts for. 
Aga prides herself on the trust and confidence of the clients earned by skillfully and effectively managing projects for companies in the financial, IT, consumer electronics and appliances, FMCG, construction and engineering industries.
In her spare time, she reads books, listens to music and hikes – whenever possible, accompanied by her labrador Fiodor and Finek, the Finnish Hound.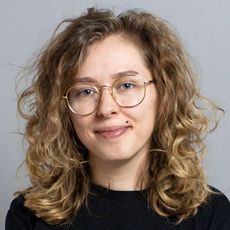 Martyna Huber
Head of Design
She is a multi-talented artist and a renaissance woman. Martyna designs graphics, UX and anything else you ask her to, but mobile applications give her the most satisfaction. In her free time, she pursues her musical interests by playing ukulele, singing and writing lyrics. She doesn't do anything by halves, she is 100% committed to everything she takes on and always stays creative. Are you wondering how is it possible? Simply put, Martyna is a natural-born taskmaster, her Asana is getting hot with closing the tasks. She likes everything black: glasses, humor and clothes. If these dark elements are missing it means she's sad. Fortunately, this happens really rarely.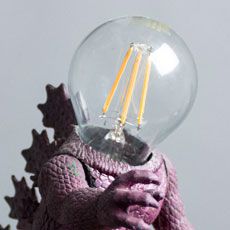 Łukasz Janusz
Senior Creative Designer
Artistic and rebellious soul inhabiting a body full of tattoos. Łukasz is a multidisciplinary artist, he's a great drawer, designer and animator. If that's not enough, he can make a lamp out of a dinosaur. He is the author of spectacular posters inspired by Polish school, which decorate our office. He wears a hat all year round: a baseball cap in the summer and a woolen one in the winter. Some say this is how he keeps millions of ideas from getting out of his head. Others say that he is an alien and this is how he hides his green antennae. Sometimes he is late for work (but he always manages to do what needs to be done). Maybe it is because a day on Mars is 40 minutes longer.