SoftwareHut
marketing strategy for a software house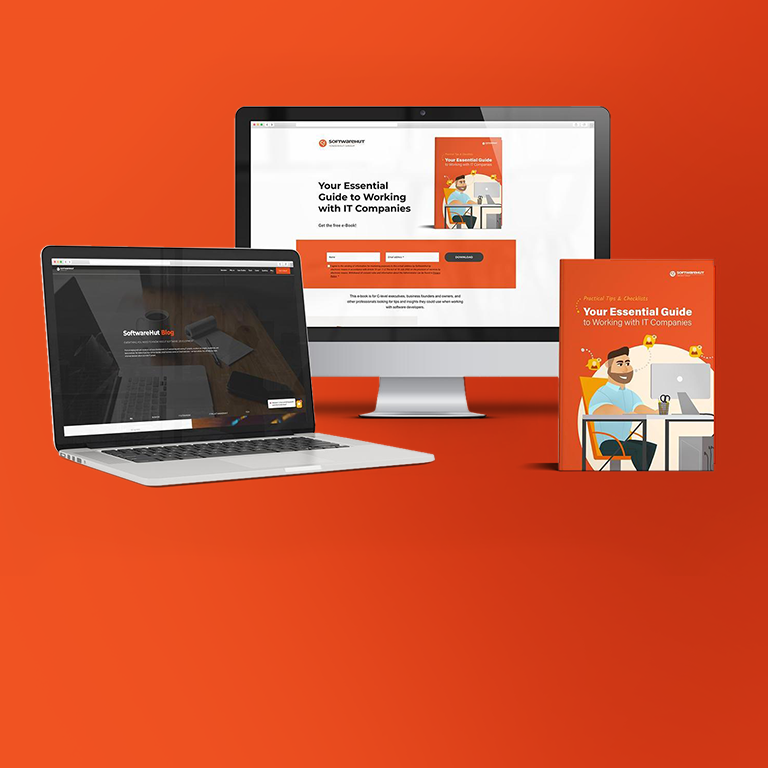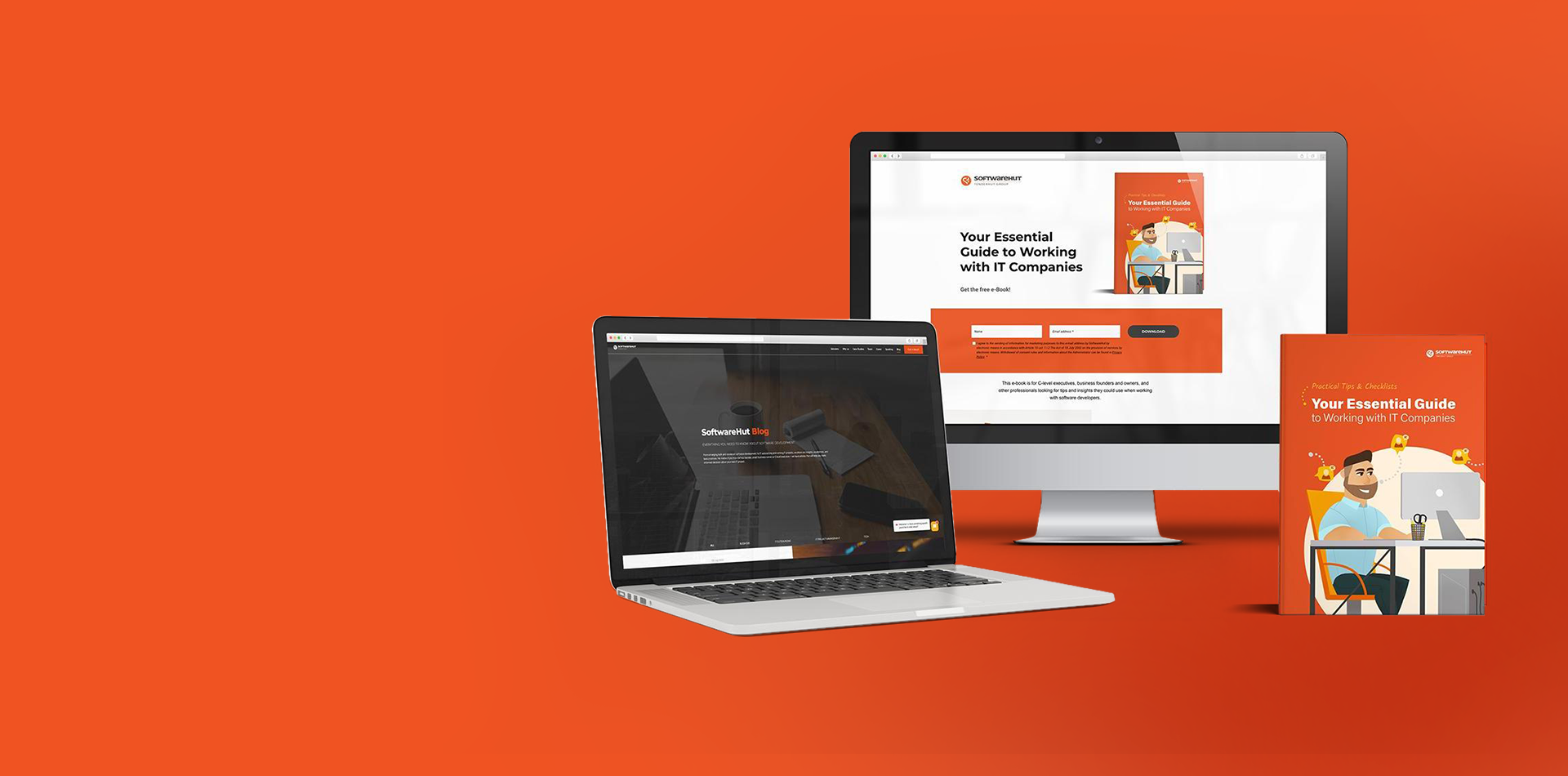 CLIENT
SoftwareHut
DATE
2019 - present
About client
SoftwareHut is a dynamically growing Polish software house. With branches in France, the United States, and the United Kingdom, SoftwareHut managed to make its name on the international market. From websites and mobile applications to dedicated systems, the company provides solutions tailored to the needs of start-ups, agencies, and enterprises. SoftwareHut also specialises in broadly understood IT outsourcing services.  
To reflect their strong position on the market, we had to create and implement a marketing strategy aimed at increasing brand awareness and the expert image of SoftwareHut among target audiences. 
Challenge
SoftwareHut lacked a marketing strategy and workflow standards at the start of the partnership. So far, the blog has been the focus of the brand's activities, but the content published on it was limited to technical and public relations issues. We needed to jazz it up and extend the range of topics to attract new audience. 
Cooperating with a dispersed team of regional partners, each with their own set of management and cooperation requirements, was another challenge. As a result, we needed to plan global marketing activities as well as those targeting specific target markets – Scandinavia, France, the United Kingdom, DACH, the United States, and Canada. 
Process
We started our cooperation by creating a marketing strategy that was tailored to the client's business goals and was regularly validated. Other activities undertaken as part of the collaboration: 
Content video creation

 

LinkedIn ghost-writing for C-level

 

Cold-mailing

 

CRM management 

 

LinkedIn networking 

 

Marketing consulting

 

Marketing automation (chatbot, eBook flow) 

 

Analytics and reports.

 

We also reach out to potential customers through paid channels, such as Google and social media, running ongoing campaigns, as well as the ones based on temporary events.

 
We focused on the most effective tactics for capturing and generating demand, such as building the SoftwareHut profile on social media (LinkedIn, Facebook), review sites (Clutch), and increasing the activity on Quora. A SEO-optimised blog, where high-quality business content and technological innovations are posted on a regular basis, is also an important component of the strategy. We also created valuable content clusters, including articles, dedicated landing pages, and case studies, allowing readers to get answers to their questions at every stage of the funnel. 
Effects
Since the beginning of our collaboration with SoftwareHut, we have written and published over 400 articles optimised for SEO and targeted at two distinct groups: business management and programmers. Our content has attracted over 160 000 users in the last 12 months (an increase of 81% y/y), who have spent an average of 17 minutes on the site. 
On-site and off-site SEO activities have significantly increased the visibility of SoftwareHut in search results. And there are numbers to prove it: 
Number of organic keywords (April 2019 vs. June 2022) – increase of 920%  

 

Number of keywords in TOP 10 (April 2019 vs. June 2022) – increase of 1015%  

 

The number of users from organic search results (April 2019 vs. April 2022) – an increase of 325%

 

Number of queries from organic results (April-December 2019 vs. April-December 2021) – an increase of 580% 

 

Total keywords shown as featured snippets (2020-2022) – 45.

 
Building a social media publicity and contact network enabled us to make potential clients in the French and Swedish markets. Our activities also positively influenced SoftwareHut's image among prospective clients, business partners, and employees. In 2020, the brand ranked 33rd on the list of the fastest growing FT1000 companies. It was also recognised in the Clutch Rankings – Top Developers Poland 2020 and Best IT Services Poland 2022and received a glowing rating of 4.8 on the Clutch portal.