OBI NPS
Comprehensive implementation of a tool to evaluate customer loyalty.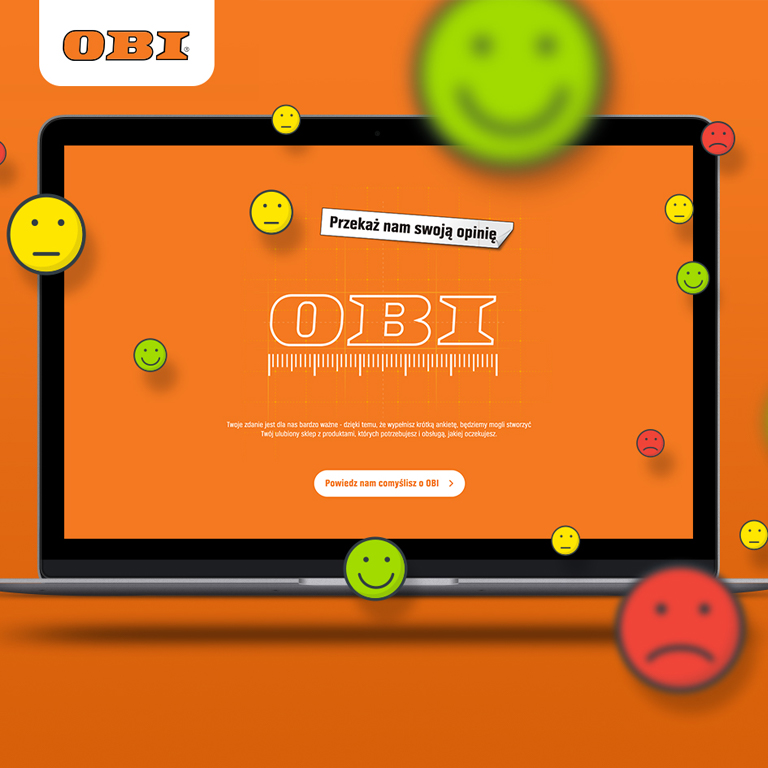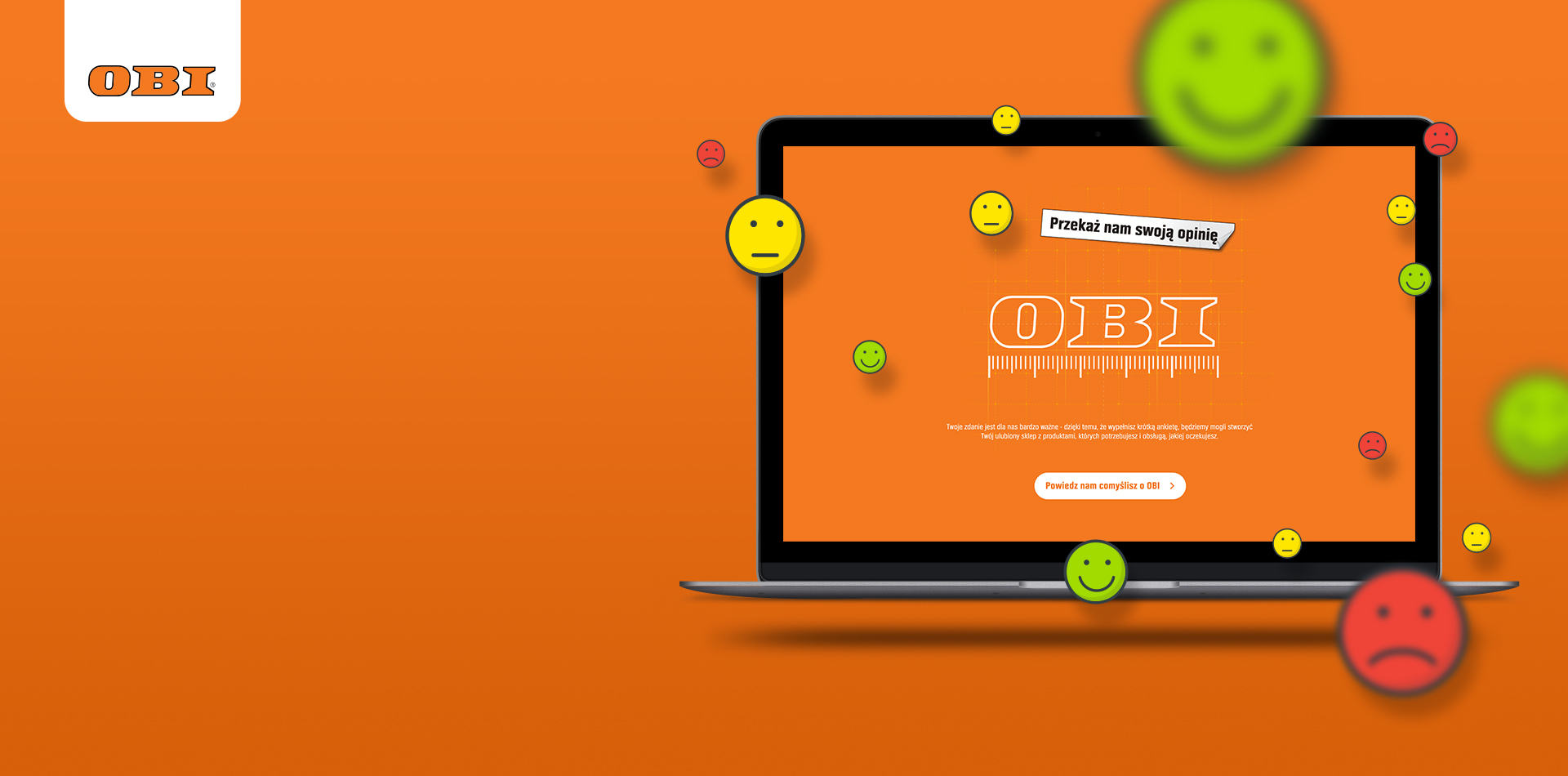 CLIENT
OBI
WHAT HAS BEEN DONE
NPS system in web, mobile and infokiosk versions, KV, printed materials
DATE
2019
NPS (Net Promoter Score) is used to evaluate customer loyalty. It results directly from the number of people willing to recommend our brand to their friends (i.e. promote it).
At the request of OBI we have created a survey system to measure NPS and prepared promotional materials to encourage participation in the study. We have implemented the survey, available on a responsive website (RWD) which adapts to the size of computer and smartphone screens. Customers were also able to take part in the survey directly in stores using interactive infokiosks.
We wanted to maintain legibility of the presented content and simplify navigation in order to increase the likelihood of survey completion. In addition to short instructional descriptions in the project we used a simple graphic code based on emoticons, whose colors made it easier to select the right point on the scale.
Our offer also included the design of the administration panel (dashboard) – the system of emoticons, colorful charts and systematization of information were supposed to facilitate the analysis of the presented data.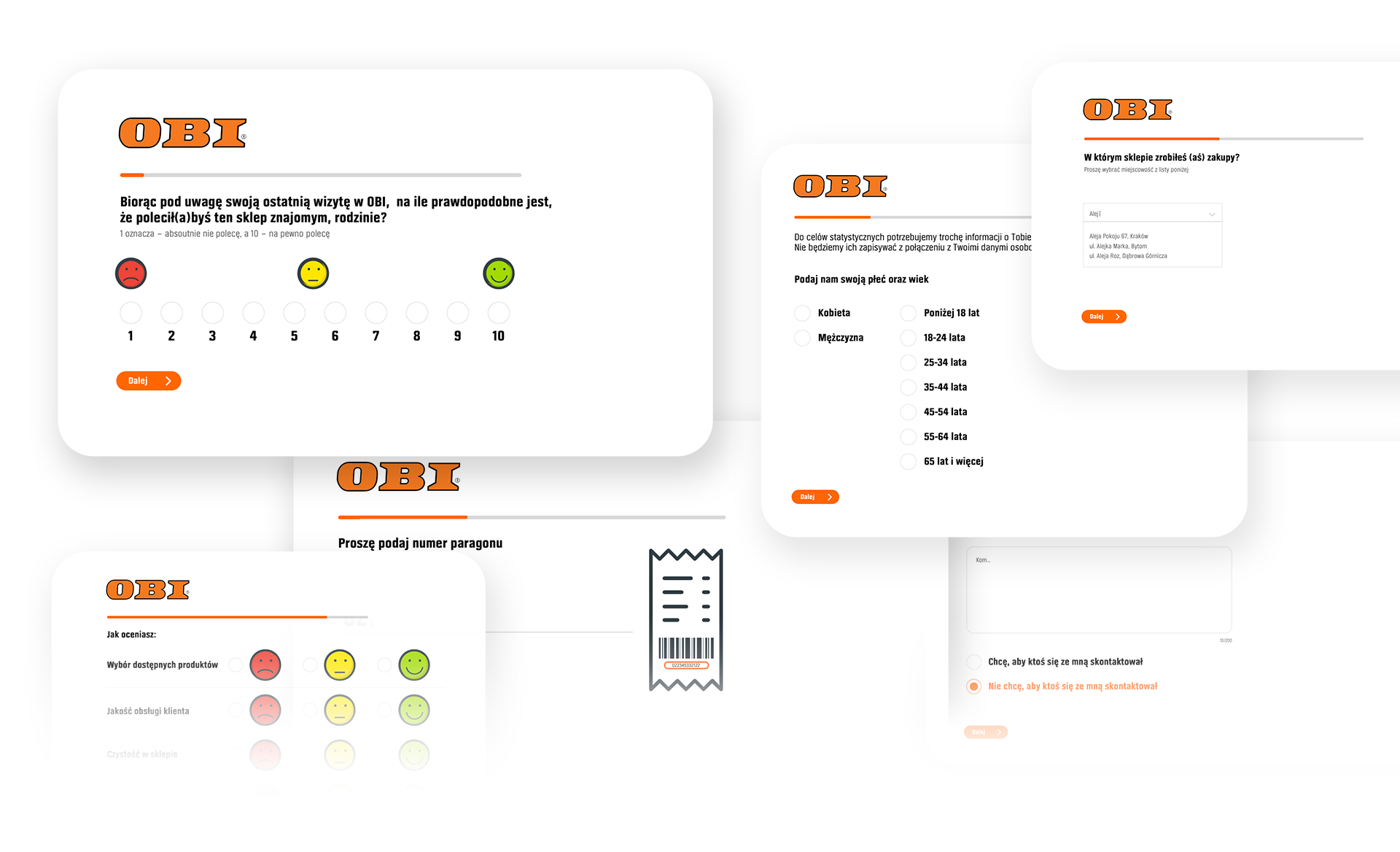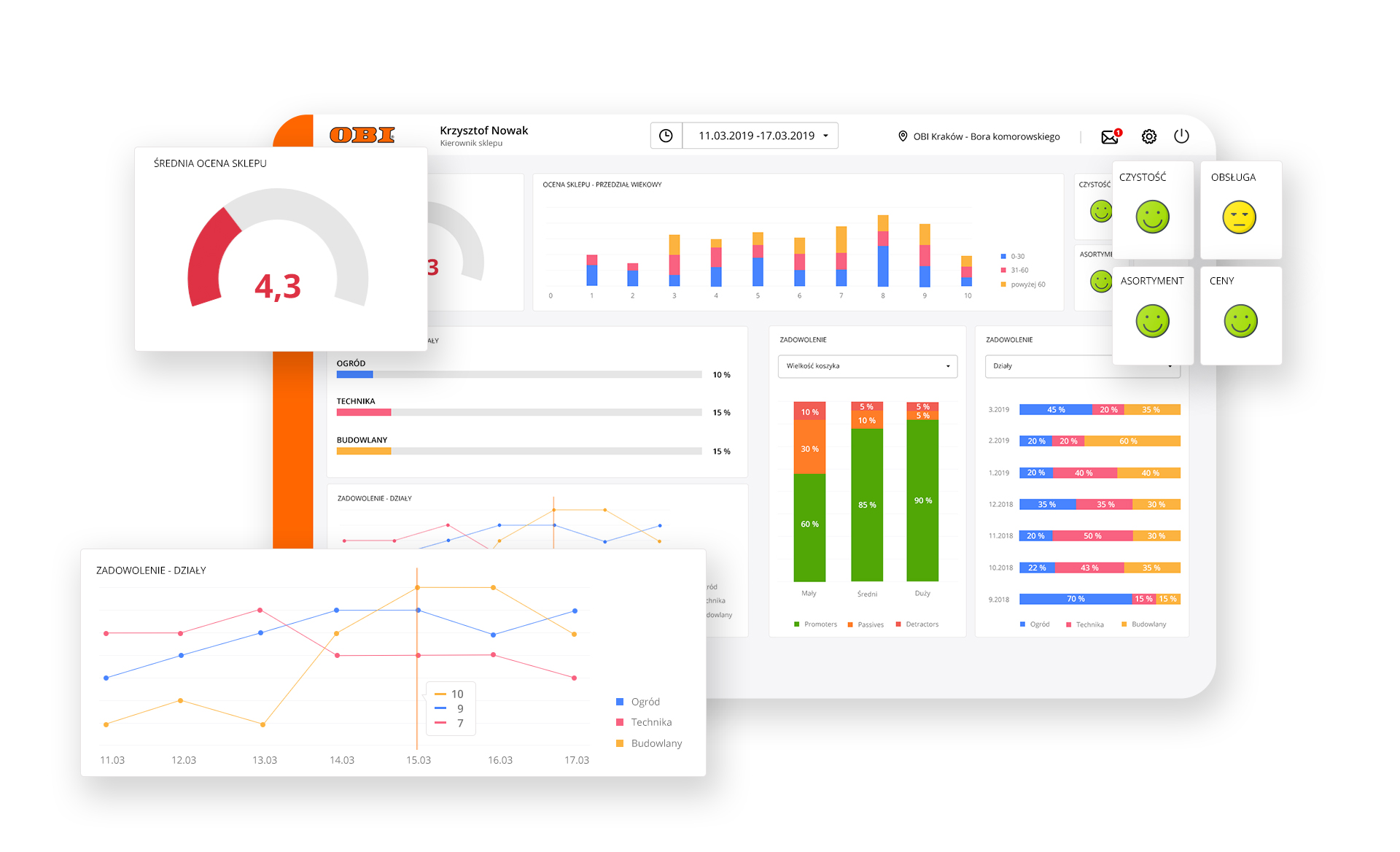 In addition to preparing and implementing a solution for collecting user opinions, we also designed communication encouraging both stationary and e-store customers to take part in the survey.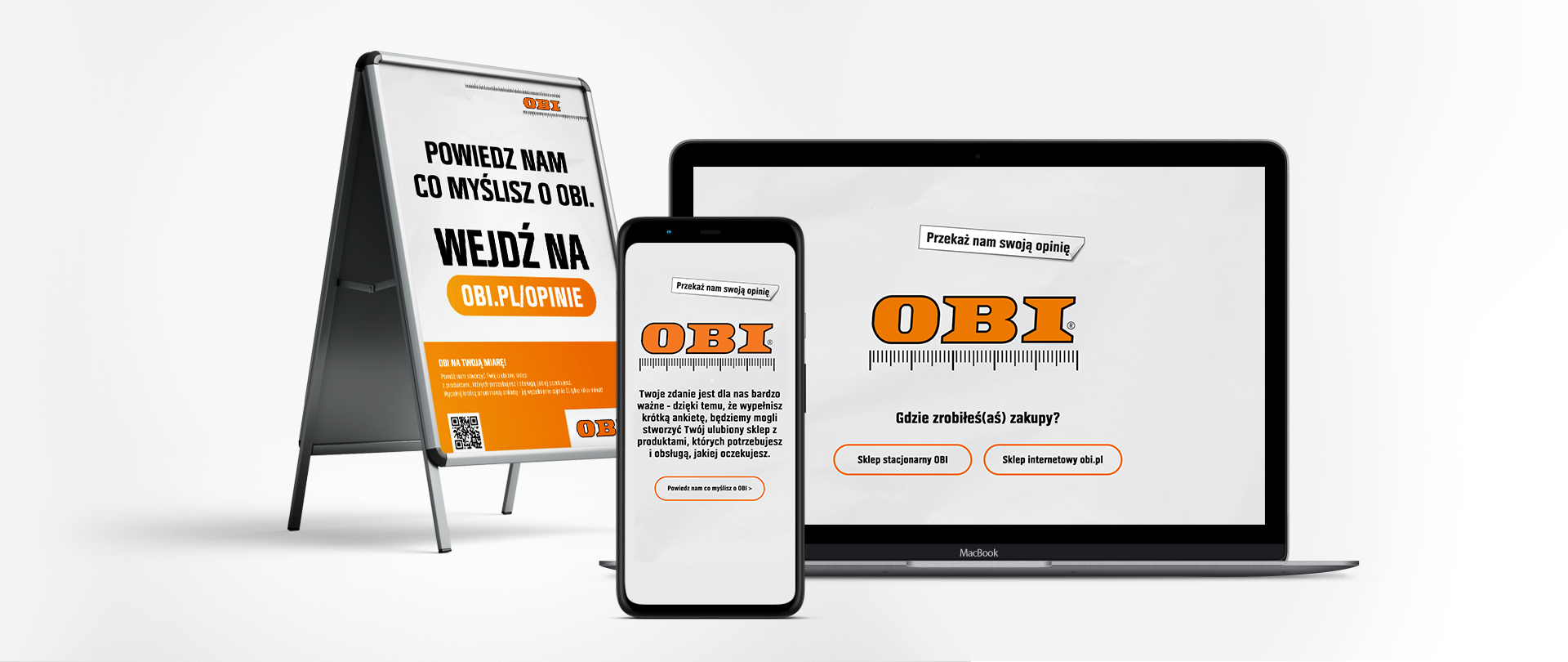 meet the team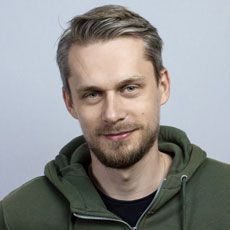 Karol Bilski
Senior Graphic Designer
An expert in User Experience. He will design even the most complex system in such a way that you will never get lost in it, and it will look really nice at the same time. Programming is Karol's hobby as a way to make his life easier. He likes playing Carcassonne board game, but he doesn't like counting points, so he created his own mobile application for that. Always calm and composed.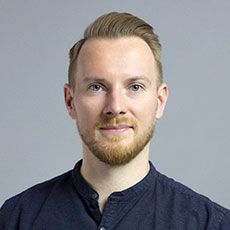 Piotr Hudzik
Business Development Manager
He focuses his attention and limitless energy on finding the best solutions for our clients. And succeeds at it. On time. Piotrek is as good as gold, which is why he finds his way to potential clients' hearts so easily. He says that he likes people, Croatian coast, and good food. Sports relax him – both playing and watching from a couch. A fan of English football, especially of Manchester United. Just like the Red Devils he never loses hope. No problem, we can still win!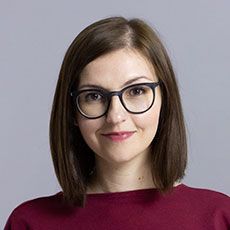 Joanna Grodkowska
Client Service Director
At Human, I take care of the client service team and I'm responsible for assigning projects which I also enjoy working on. I see clients' success as my own and I value long-term relationships. 
Most often I coordinate long-term projects and take care of tender issues. I supervise the work of creative teams which I love to work with.
I carry out projects in the field of direct marketing, performance, 360 campaigns, video, employer branding. 
At Human, I take care of projects for such brands as Delikatesy Centrum, PayPo, Avon, Payback, Scanmed or Oknoplast. I was also responsible for the direct communication for Showmax.