E-marketing manual for RTV Euro AGD
A comprehensive e-marketing tool for the nationwide store chain.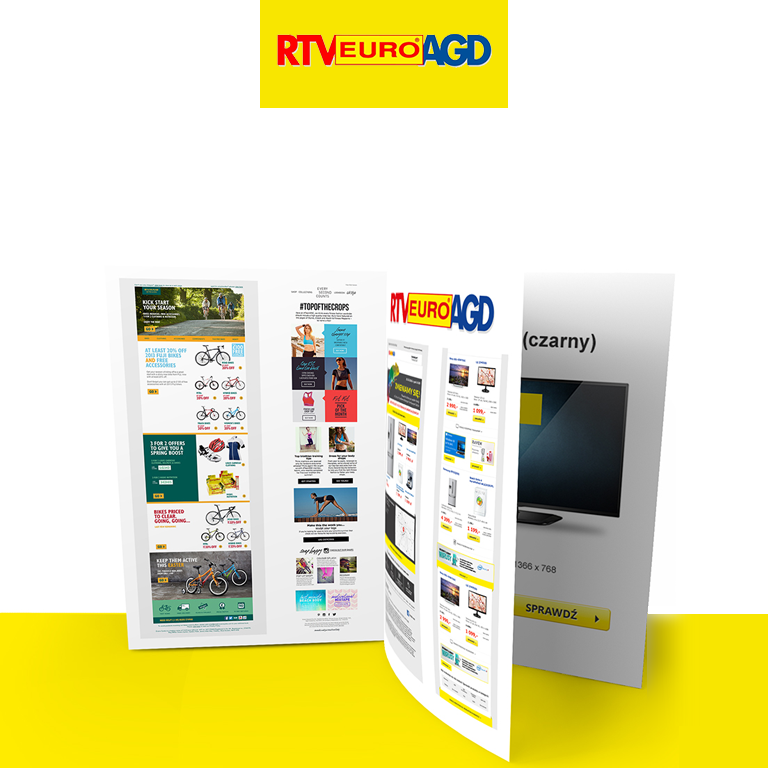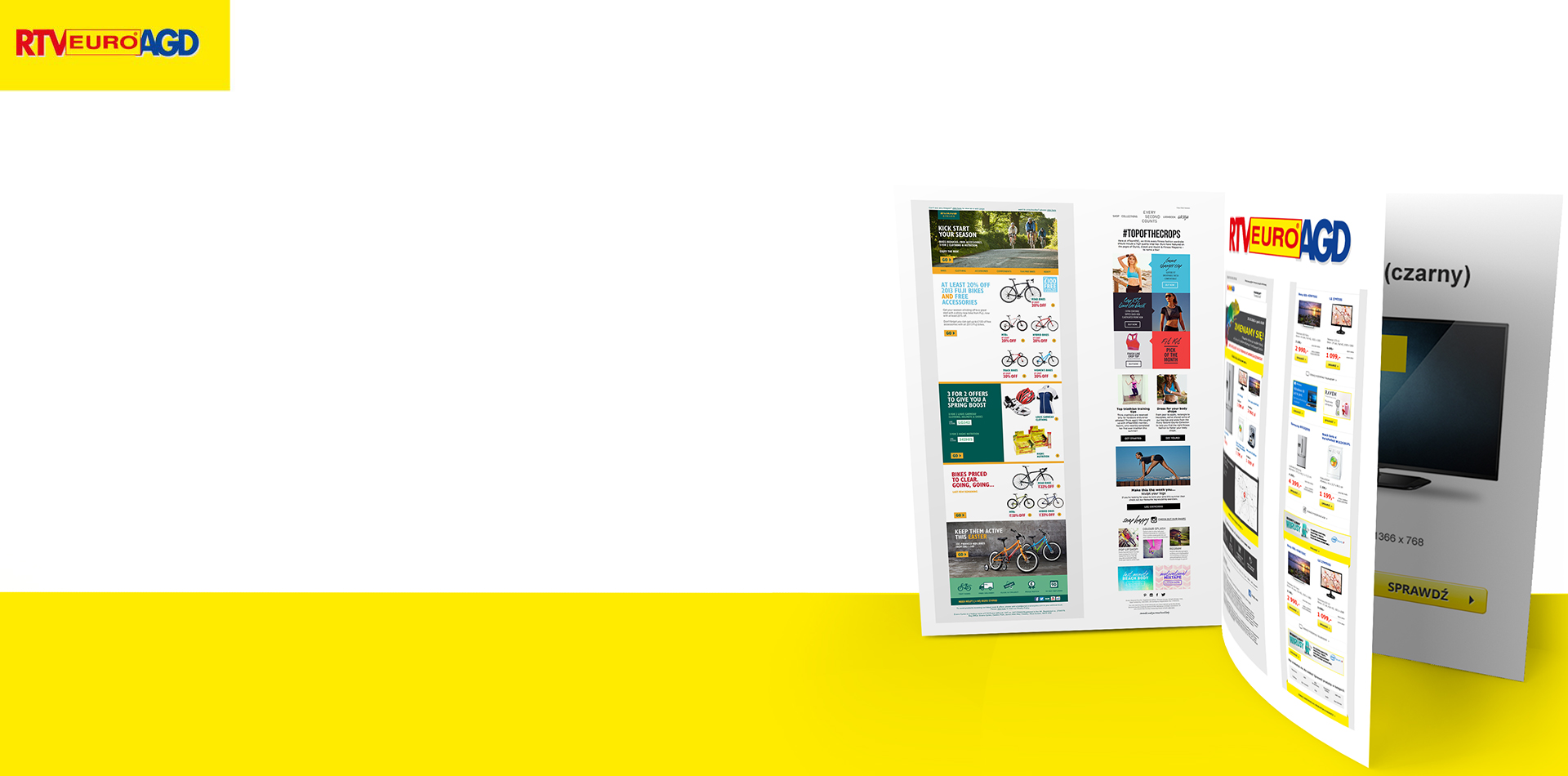 CLIENT
RTV Euro AGD
WHAT HAS BEEN DONE
UX/UI & Graphic design
DATE
December 2015
The challenge
Our task was to create an e-marketing communication concept for RTV Euro AGD chain in the form of a clear manual. We wanted to develop a tool which would be easy to use and would make the whole communication coherent. It served as a base for graphic designers, marketing specialists and everyone else who was involved in the e-marketing strategy.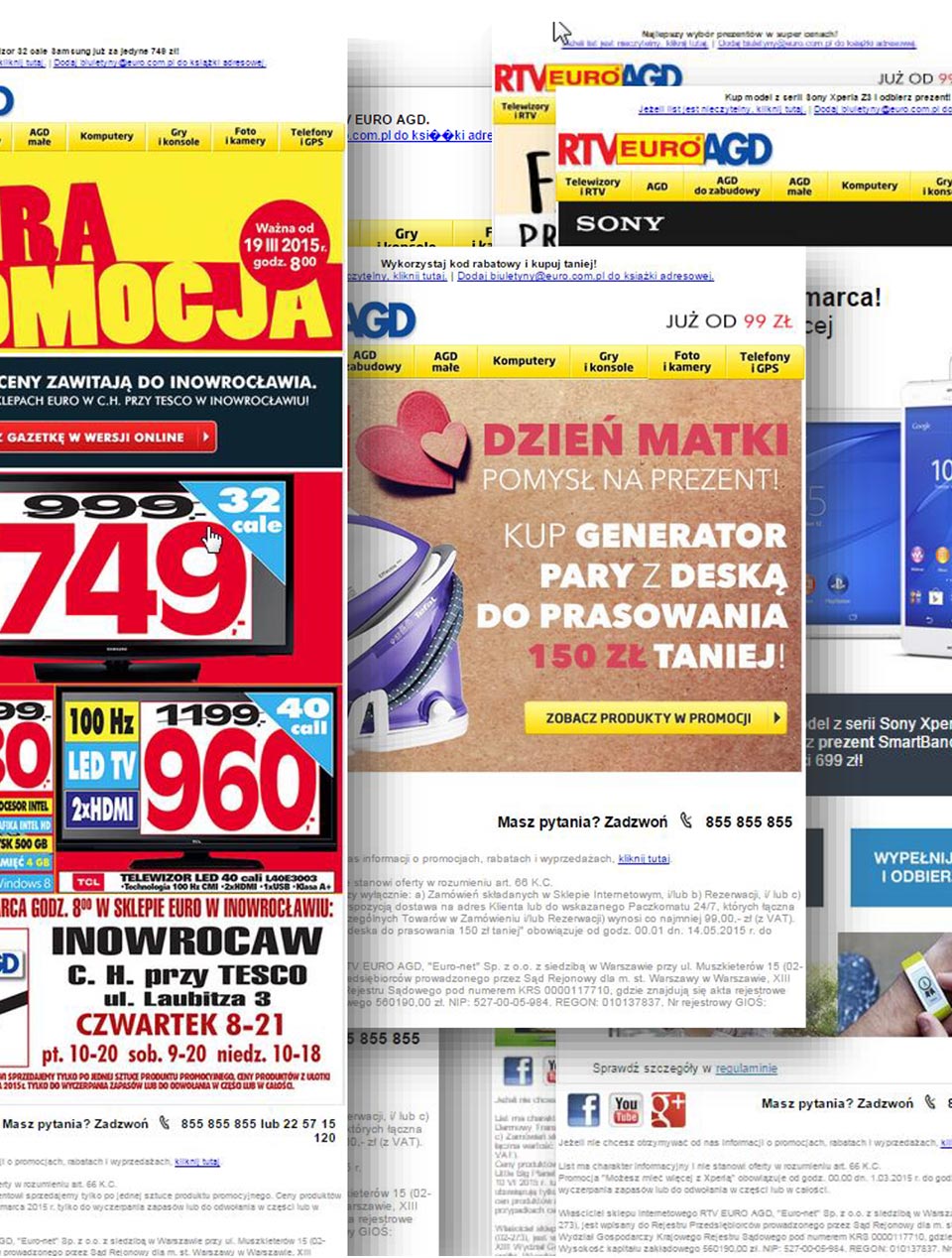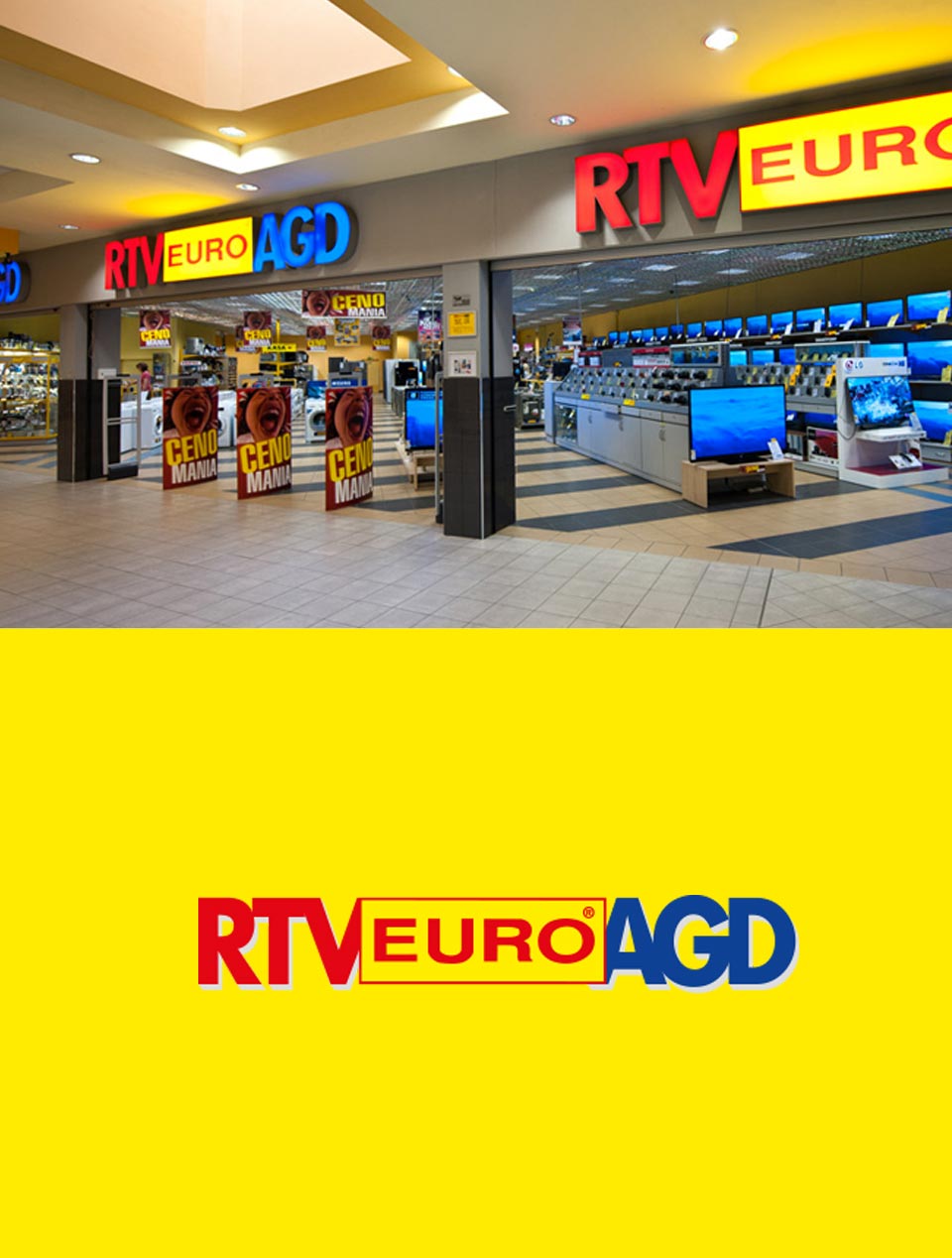 The analysis
We began working on this project by carefully studying the brand's Corporate Identity and analyzing a report on the current strategy.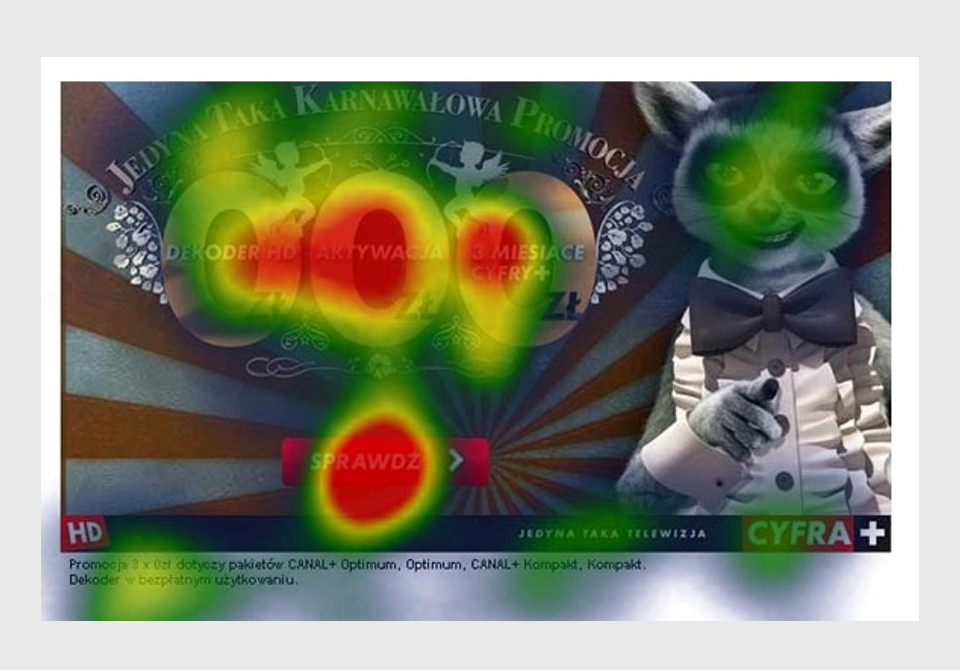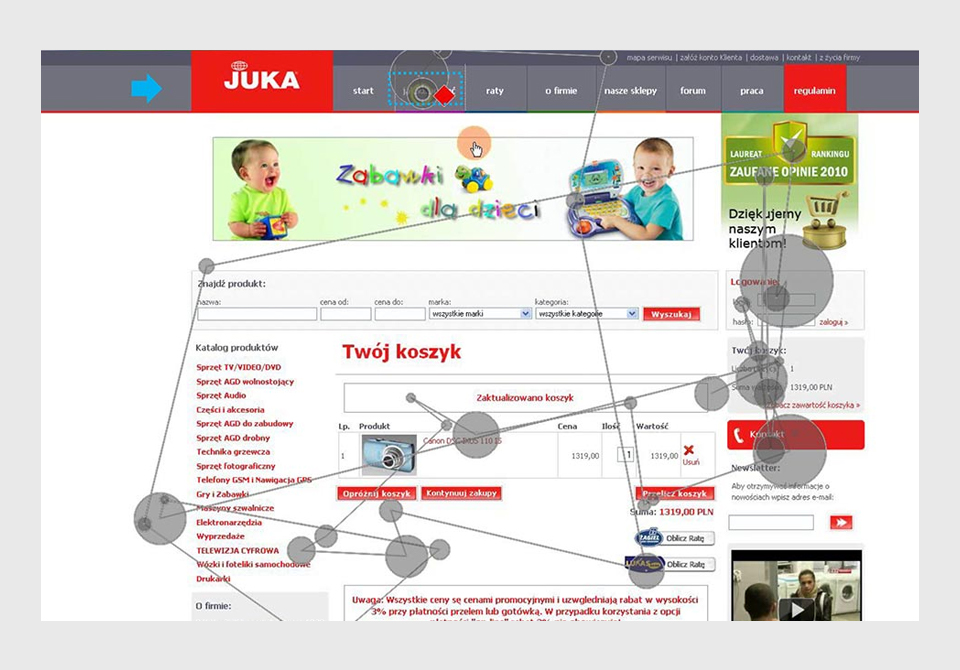 Mock-ups and the design
We used the data from the report (mainly heat maps and attention maps), as well as our expertise, to prepare functional mockups and graphic designs for each type of emails: coupons, catalogs, promos of the day, local promotions, special offers, bestsellers, and sponsored emails.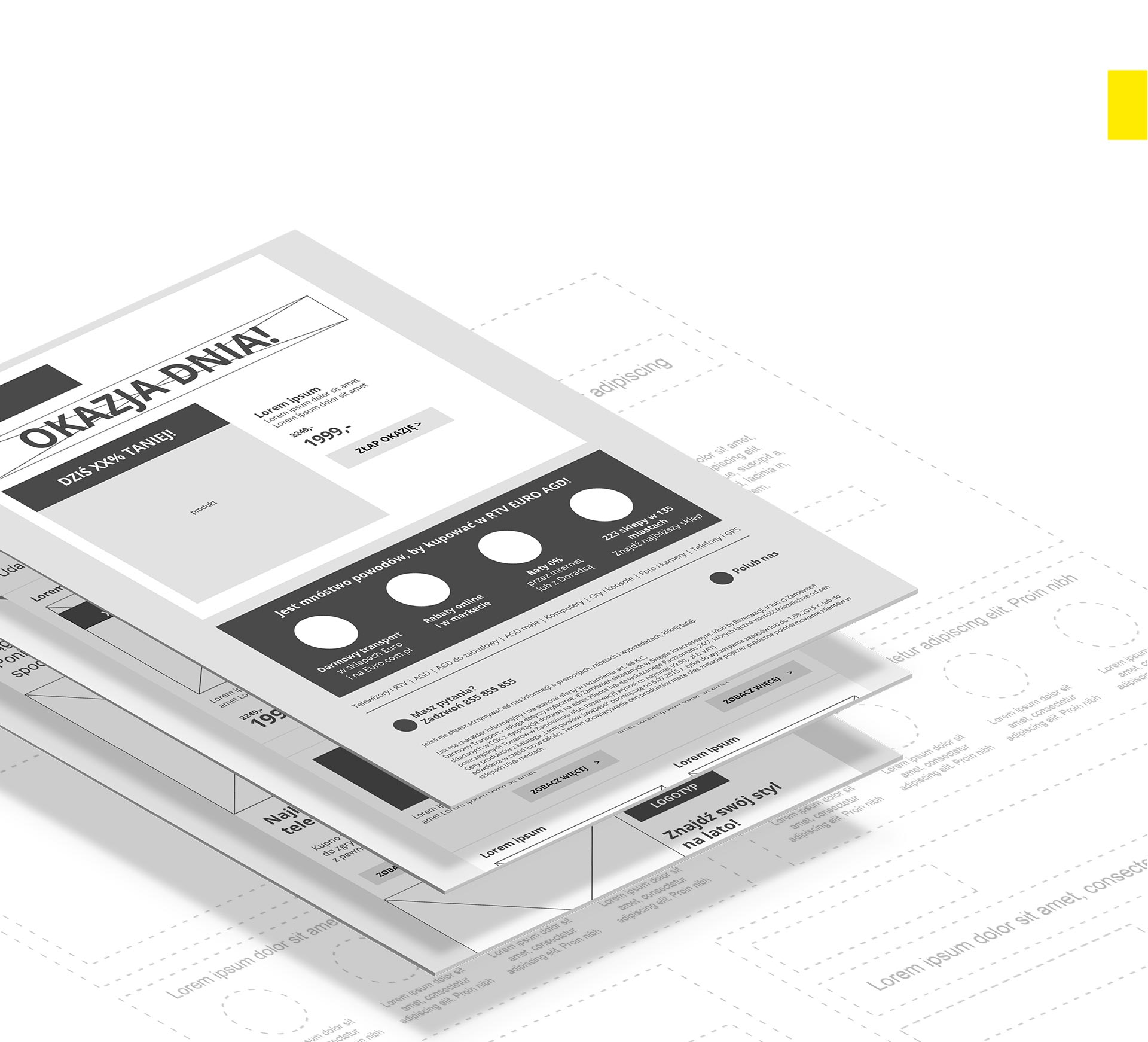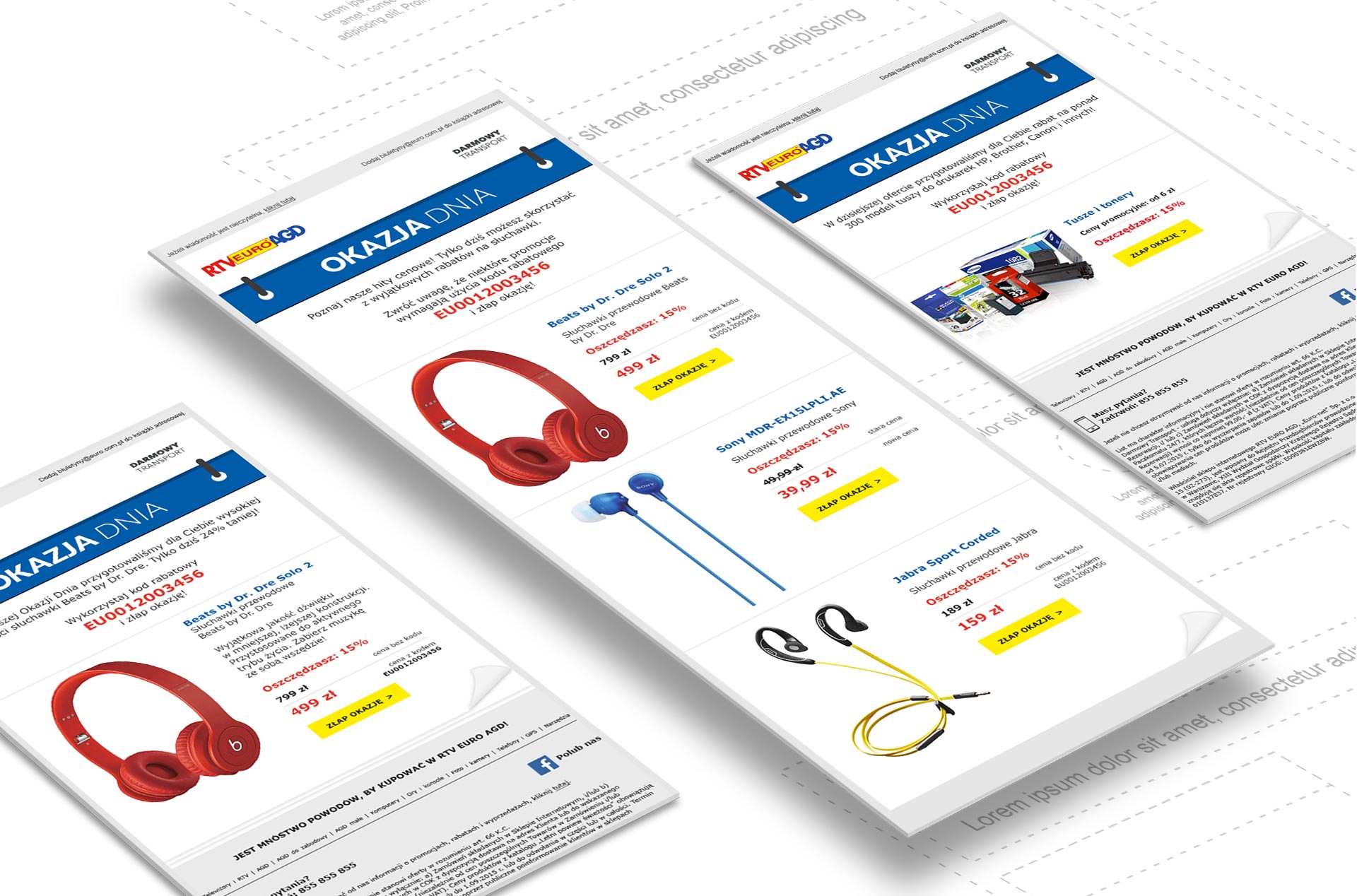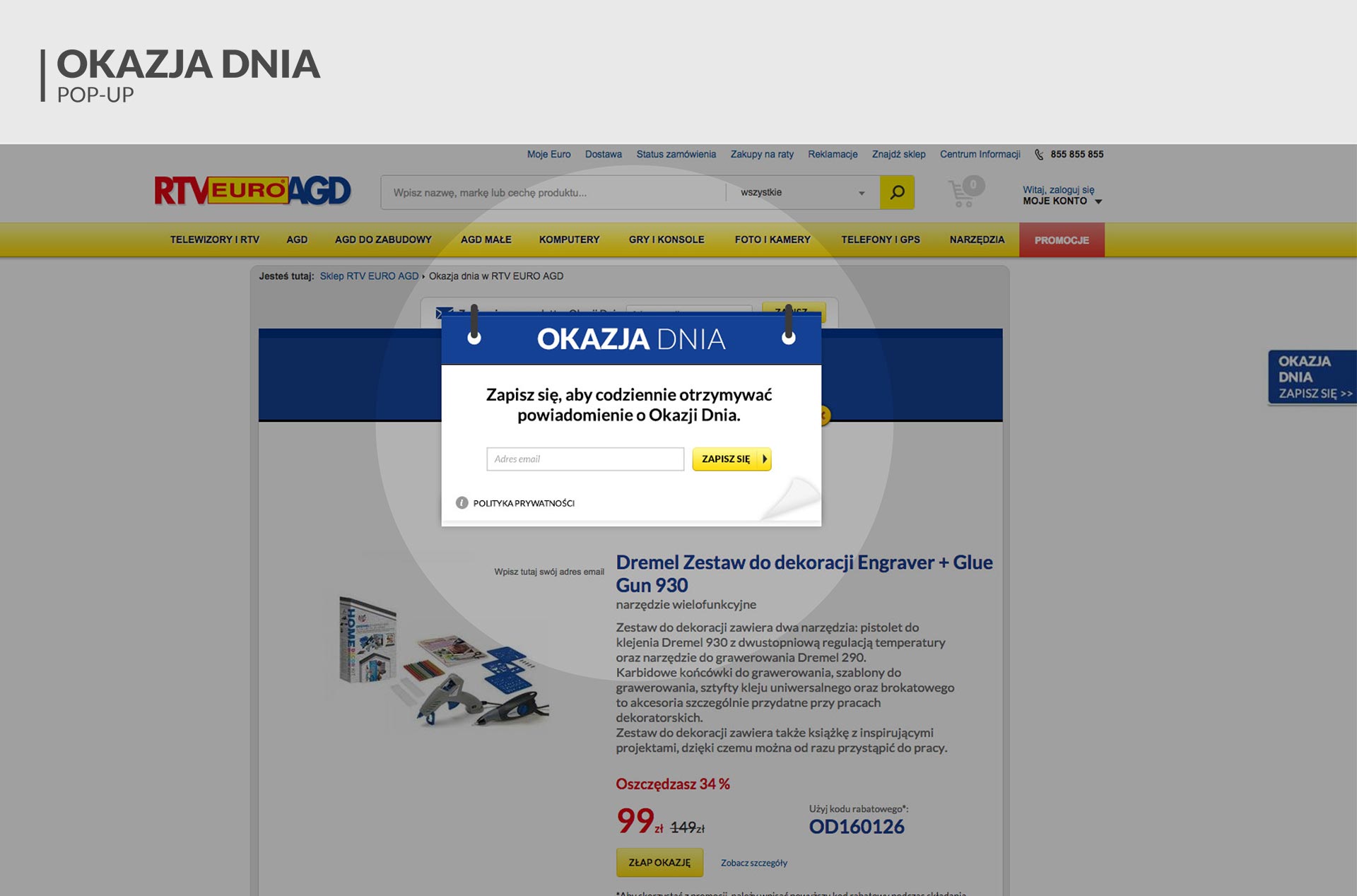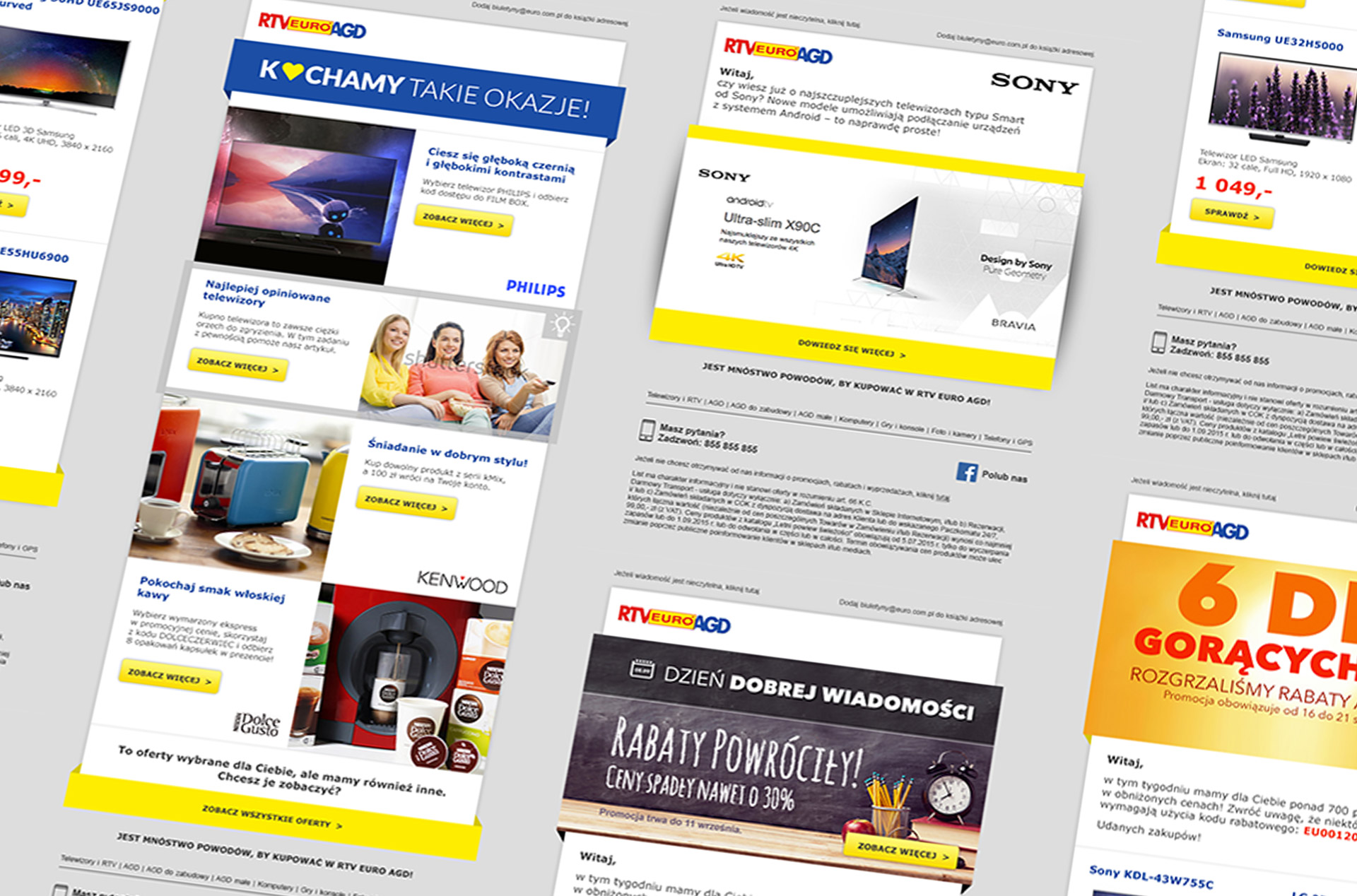 Guidelines and technical specifications
Once the client accepted our mock-ups and designs, we went on to preparing communication guidelines. We came up with instructions and examples of a properly formulated content, correct tone, as well as the choice of words. We also included a set of technical specifications to ease direct mail campaigns.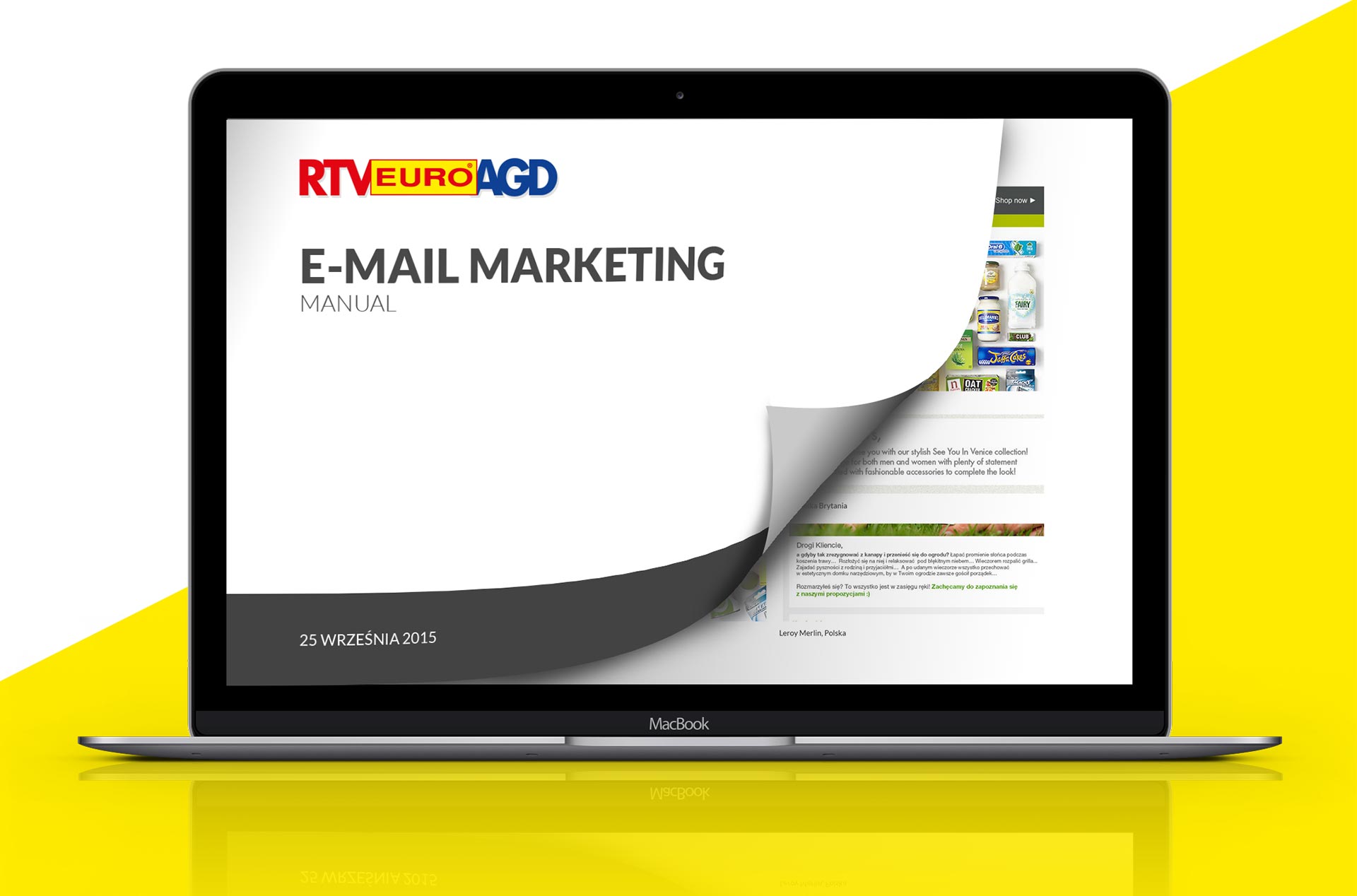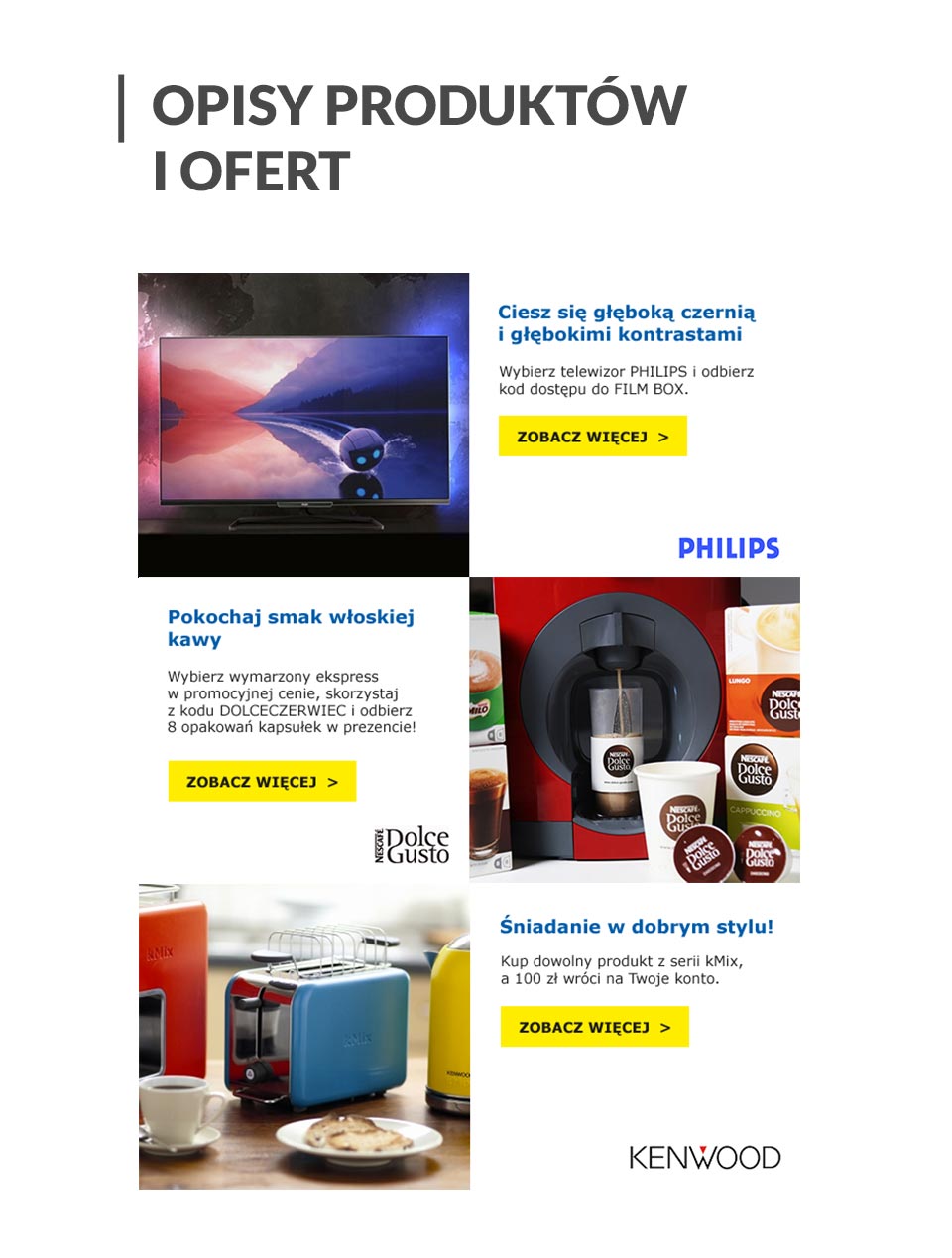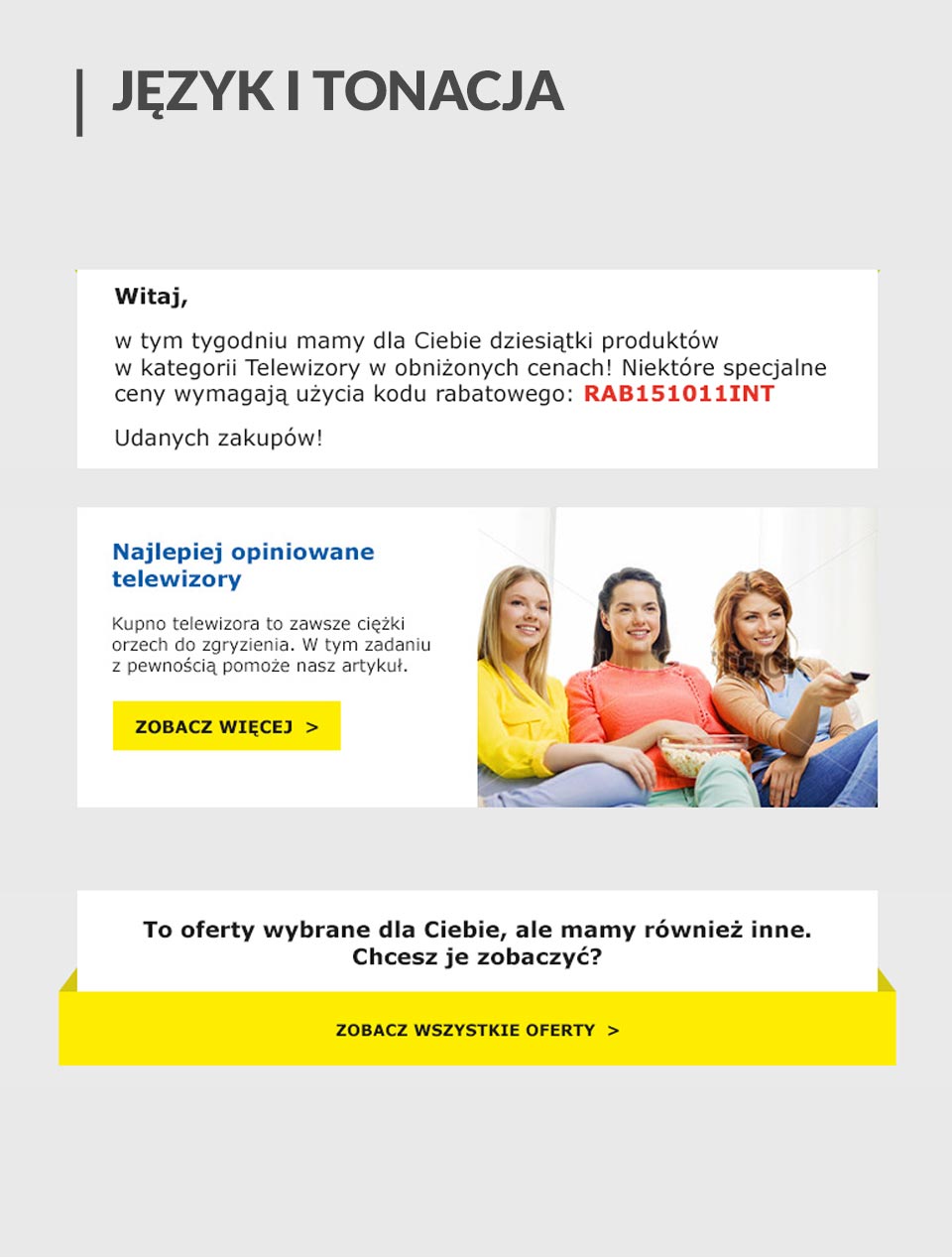 In cooperation with KISS digital, we conducted a detailed audit of RTV Euro AGD newsletters. The aim was to optimize layouts to be consistent across all our communication channels, adapted to the requirements of mobile devices, and improve the conversion rate. KISS prepared an extensive document about the current state of our mailings, pointing out the strengths and weaknesses of our previous communication. Through the prism of different businesses, a set of ready to implement recommendations and "best practices" was prepared. Technical specifications were very accurate, which facilitated implementation. In addition, contact with the Project Manager was very good – our questions and doubts were clarified immediately, and all recommendations were based on very specific arguments. Given the scope of the project and the fact that it was executed smoothly and without any delay, I really recommend cooperation with KISS.
- Małgorzata Lipka
E-mail Marketing Manager
meet the team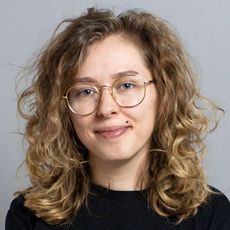 Martyna Huber
Head of Design
She is a multi-talented artist and a renaissance woman. Martyna designs graphics, UX and anything else you ask her to, but mobile applications give her the most satisfaction. In her free time, she pursues her musical interests by playing ukulele, singing and writing lyrics. She doesn't do anything by halves, she is 100% committed to everything she takes on and always stays creative. Are you wondering how is it possible? Simply put, Martyna is a natural-born taskmaster, her Asana is getting hot with closing the tasks. She likes everything black: glasses, humor and clothes. If these dark elements are missing it means she's sad. Fortunately, this happens really rarely.